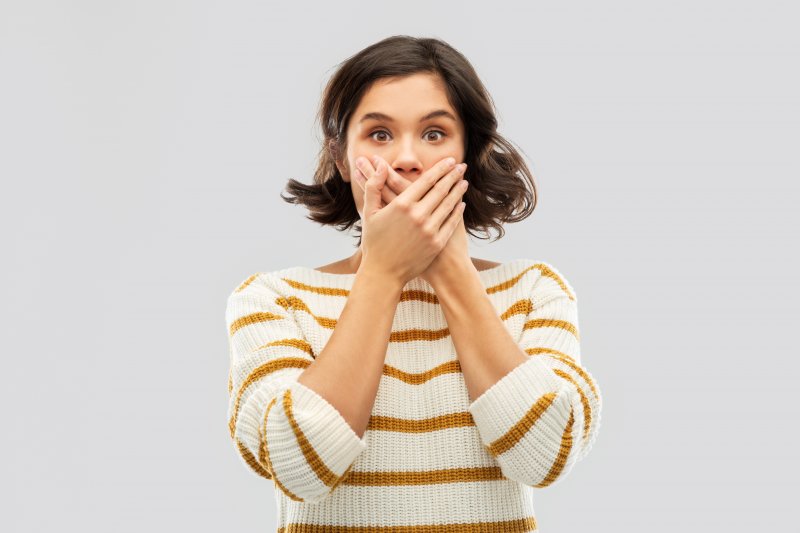 No matter how much you brush and floss, some dental problems are simply out of your control. While it's not always the case, genetics can affect aspects of your oral health to a certain degree. Genes control how the teeth and bone structure develop. Read on to find out which oral health problems can run in the family and tips to keep your smile in its best shape, no matter what you inherit.
Which Oral Health Problems Can Be Hereditary?
Thanks to genetics, you may have a higher risk of developing certain oral health conditions despite good oral care habits. Here are a few conditions that can be hereditary:
Periodontal Disease
Studies show that up to 30% of the population may be genetically predisposed to gum disease. If left untreated, it can lead to tooth and bone loss. Luckily, this condition can be prevented and treated if caught early. Therefore, if your family has a history of periodontal disease, make sure you mention it to your dentist so they can be vigilant during routine checkups.
Tooth Decay
Everyone knows that overconsumption of sugar can lead to cavities, but did you know genes are a factor as well? Certain variations of genes are linked to a higher risk of cavities in permanent teeth. Pre-teens or teens may require sealants as a preventive measure. On the other hand, adults can benefit from prescription toothpaste, mouthwash, and routine cleanings and exams.
Oral Cancer
Although tobacco and alcohol use are major risk factors for oral cancer, genetics is also a significant factor. Unfortunately, it's been discovered that people with genetic markers have a higher chance of developing the disease. Mention your genetic predisposition to your dentist to aid in early detection, as cancer can spread to other parts of the body and be life-threatening.
Misaligned Teeth
Genetics plays a significant role in determining the size of your jaw. Dental problems like crowding, gaps, overbites, and underbites can run in the family. If your family has a history of misaligned teeth, let your dentist know as early treatment can benefit young patients and prevent serious problems down the line.
Tooth Color
The color of your teeth is determined by a combination of genetics and lifestyle choices. People with naturally thinner enamel may have more yellow-looking teeth, although this can also be an effect of aging.
Tips to Maintain a Healthy Smile
Even though you may be genetically predisposed to certain conditions, proper dental care and healthy habits can help you maintain good oral health. Follow these tips to keep your mouth happy:
Practice good oral hygiene (brush your teeth twice a day and floss once a day)
Limit sugary, fatty, and acidic foods
Avoid tobacco products and excess alcohol consumption
Regularly visit your dentist
In short, yes – "bad teeth" can run in the family. However, just because some conditions are hereditary doesn't mean you're guaranteed to develop them. By taking good care of your teeth, you can maintain a beautiful, healthy smile no matter what your genes say!
About the Practice
At Capron Park Dental, you can expect to receive superior, high-quality, and compassionate dental care. Our team combines decades of expertise to provide world-class services that go above and beyond your expectations. We help all our patients achieve and maintain healthy smiles with preventive care. If you have any questions about genetic oral health conditions, visit our website or call (508) 222-5950.