Preventive Dentistry – Attleboro, MA
Basic Care That Makes All the Difference
Visit the Capron Park Dental office regularly to enjoy your natural, healthy smile for a lifetime to come. Attleboro family dentists, Dr. Andrew Luccio, Dr. William Herr, and Dr. Jafari approach each case with an eye toward prevention — because it is often far easier and less costly to keep dental problems from forming in the first place with trips to see us for preventive dentistry in Attleboro, MA than it is to correct an existing issue.
Patients of all ages benefit from a checkup and cleaning at least twice a year. People who are at a higher risk for gum disease may require additional preventive appointments. By staying on top of your regular visits to the dentist and maintaining excellent hygiene at home, you can prevent decay and infection so that you can smile with complete confidence.
Why Choose Capron Park Dental for Preventive Dentistry?
Caters to Families
Convenient Scheduling and Dental Office Hours
Fully Personalized Care and Treatment Plans
Dental Checkups & Oral Hygiene Appointments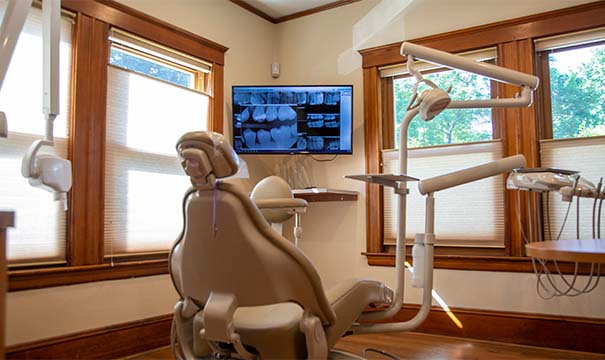 When was your last visit to the dentist? People of all ages should see their Attleboro dentist at least every six months. These regular appointments aid in the prevention and early detection of oral issues like tooth decay, gum infection, worn or malfunctioning dental work, and even oral cancer.
We begin your checkup with a full evaluation to diagnose any existing issues with your teeth, gums, and surrounding oral structures. This evaluation includes state-of-the-art digital x-rays, digital photos and a thorough, gentle examination from your dentist, which includes an oral cancer screening. After the evaluation, you have the opportunity to discuss your dental health one-on-one with your dentist. Feel free to ask any questions you have during this portion of the consultation — thorough communication is the key to any successful dental treatment plan.
Dental Sealants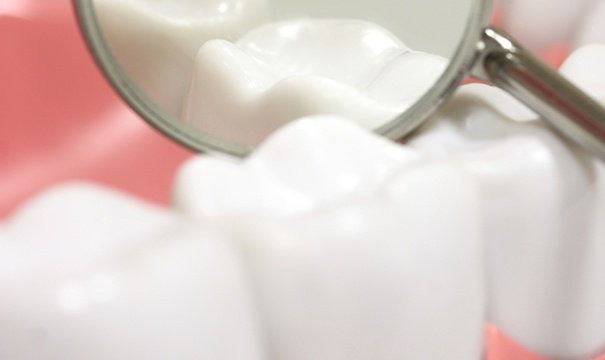 While most associate sealants exclusively with children's dental care, dental sealants can protect smiles of all ages from harmful tooth decay. In fact, the treatment is one of the easiest ways to shield the molars from the harmful bacteria and plaque that cause cavities. Dental sealants are thin, tooth-colored coverings that can be applied during any regular dental checkup. It is a quick, non-invasive treatment that provides many years of protection against decay with regular checkups and cleanings.
To apply dental sealants, we…
Completely dry the chewing surface of each molar.
Brush a thin layer of liquid sealant onto the teeth.
Apply a curing light that hardens the sealant.
Dental sealants are a good idea for most children and adult patients who have had more than one cavity per year, grind their teeth at night, experience dry mouth, or patients who already have extensive fillings and other dental work. Discuss the need for dental sealants for you or your child during your next visit.
Fluoride Treatments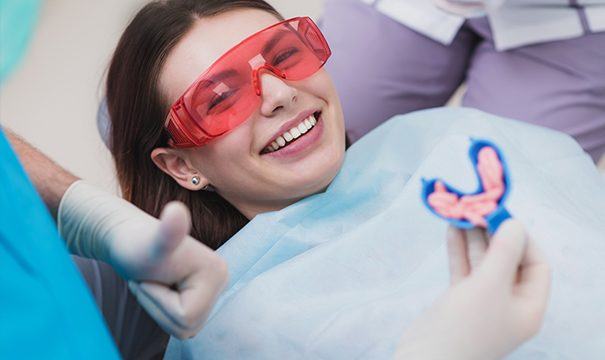 The advantages of the mineral fluoride in dental healthcare are numerous. People with moderate or severe risk of developing tooth decay can benefit from a fluoride treatment at least twice a year, in addition to using a fluoridated toothpaste and mouthwash at home. A topical fluoride treatment is a quick, conservative treatment that strengthens tooth enamel and protects existing dental work from cavities in both adults and children.
Can you benefit from fluoride? The answer is probably yes. You may be at a heightened risk of developing cavities if you…
Frequently experience dry mouth
Have a diet high in natural or added sugars
Use medications that increase the risk of decay
Have crooked or crowded teeth
Have gum recession
Are pregnant
Periodontal Therapy Fighting Attleboro Gum Disease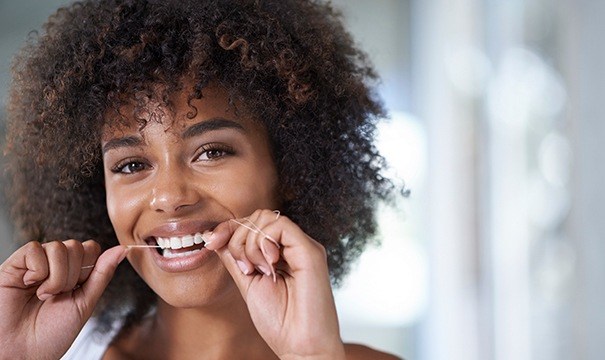 The majority of adults over the age of 30 have some level of gum disease — and the effects of the periodontal condition go beyond bleeding gums and persistent bad breath. While we always strive for the prevention of periodontal infections, your Attleboro dental team offers proven therapies to treat and reverse gum disease as soon as possible.
In the beginning stages, periodontal infections can be reversed with improved hygiene at home. Scaling and root planing arrests the disease after it reaches moderate levels. Advanced gum disease may require surgical treatment or gum/tooth replacement therapy.
Oral Cancer Screenings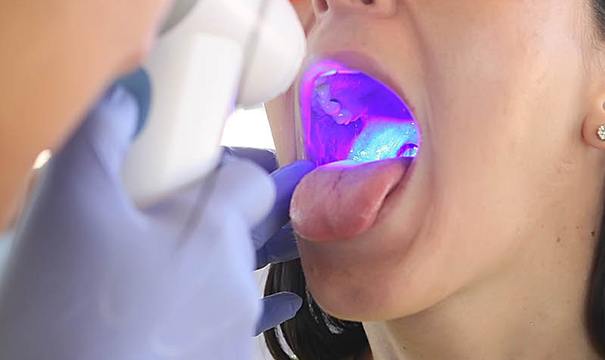 The statistics surrounding oral cancer are shocking — one person in the US dies from the disease every hour, and the incidence of oral cancer is rising along with the spread of the human papillomavirus (HPV). However, early detection of the disease can greatly improve patient outcomes. That's why your dentist will complete a regular examination of your oral cavity and all surrounding structures (the face, lips, neck, throat, and mouth) to look for the early warning signs of oral cancer.
Signs of oral cancer include discoloration of oral tissues, asymmetry in the face, persistent sores, lumps or bumps, or reported tinging or numbness in the face or mouth. If suspicious areas are detected, we will promptly discuss your next steps to ensure you receive the care and attention you require.
Family Dentistry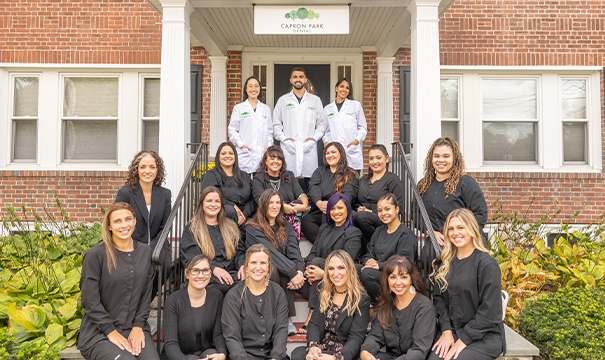 Capron Park Dental wants to do everything possible to make your next dental appointment accommodating for all of your family members. Regardless of your age, we can guarantee that there's a dental treatment that can specifically address your needs. Whether your child needs dental sealants to protect their development teeth, your senior members need a new denture or dental implant, or you simply wan to give your smile a cosmetic boost, we can make sure that your needs are met.
Children's Dentistry for Attleboro Kids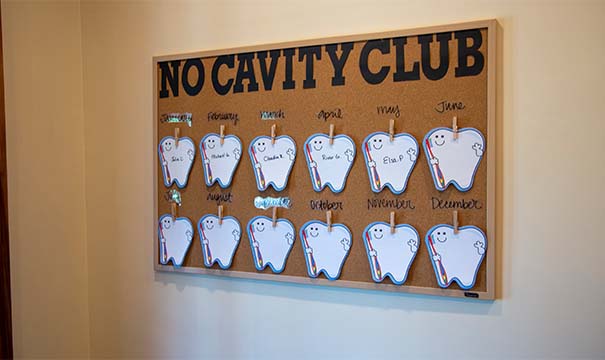 We welcome the whole family at Capron Park Dental, and that includes the youngest members of your crew! Bring your baby or toddler along to your own appointments to help him or her get used to the sights and sounds of the dental office. We recommend you begin your little one's regular dental care around age two.
Services we provide young patients include…
Dental sealants and fluoride application
Athletic sportsguards
Wisdom tooth care
Orthodontic evaluations
Our friendly team takes a special approach with children to help ensure they take away only positive memories from their time at the dentist's office.
Learn More About Children's Dentistry
TMJ & Bruxism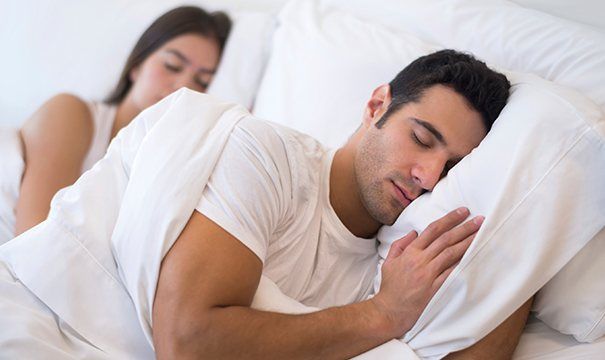 If you wake up with headaches and experience increased tooth sensitivity, you may be grinding your teeth at night. It's a destructive habit that many people don't even realize they have — and, left untreated, bruxism can take a big toll on your oral health. Jaw clenching and teeth grinding places extreme pressure on the temporomandibular (TMJ) joints, or your jaw muscles. TMJ disorder can cause extreme pain and difficulty opening and closing the jaw as well as extensive wear of your teeth.
A custom-fitted nightguard protects your teeth from grinding and clenching while also removing excess strain from the TMJ to help you sleep peacefully.
Learn More About TMJ & Bruxism
Digital Radiography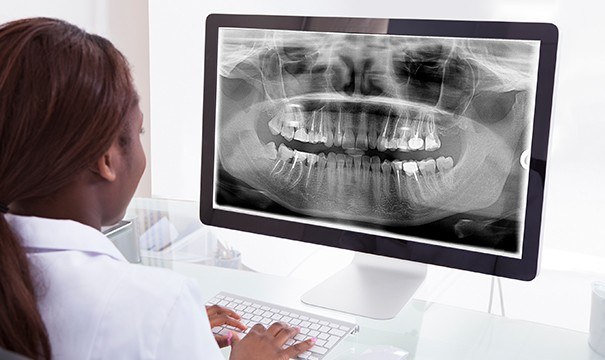 Traditional x-rays have long been used to catch hidden spots of decay — but they also expose you to unnecessary radiation. And over a lifetime of dental care, these doses of radiation really add up. Traditional x-rays also take a significant amount of time to capture and develop, and require lots of storage space in the dental office.
Fortunately, there is a better alternative. Digital radiography provides higher-definition images that are instantly displayed on a screen right at your chairside. In addition to improving our treatment planning and allowing us to show you what's going on inside your mouth, digital x-rays also expose you to as much as 90% less radiation. And while we strive to meet all of your dental needs from the comfort of our dental office, digital files are easily and securely transferred in the event we need to make an outside referral.
Athletic Sportsguards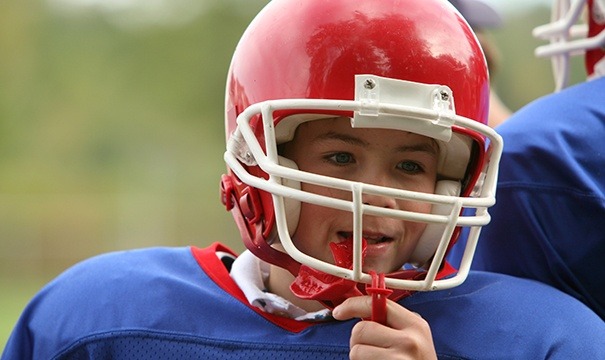 You know you need a mouthguard before heavy-hitting games like football or hockey, but what about protecting your smile during your next tennis match, or before your big Sunday bike ride? We see too many dental emergencies arising from insufficient dental protection during sports, and we agree with the American Dental Association's recommendation that people should wear a sportsguard any time contact with another person or a hard surface could occur. That includes swimming, basketball, gymnastics, and other low-contact sports.
Custom-fitted sportsguards are the best choice for protecting your smile. Ask your dentist about the need for a sportsguard during your next appointment.
Dry Mouth Causes and Concerns
Do you often wake up with a dry mouth? If so, it could be that you're experiencing high levels of stress and/or anxiety. It could also be the result of breathing through your mouth while sleeping. Other common causes of dry mouth include smoking, taking certain medications (i.e., antidepressants, antihistamines), autoimmune disorders, or simply aging. When this occurs, it means your salivary glands are not working as they should. As a result, you can develop an overgrowth of bacteria inside your mouth, causing bad breath, cracked lips, and even tooth decay and gum disease. To avoid the potential for worsening oral health problems, it's advised that you see your dentist for help. By using specialized toothpaste and mouthwash, undergoing fluoride treatment, and maintaining healthy habits at home (i.e., quit smoking, lower salt and sugar intake, chew sugarless gum) you can minimize the symptoms and start enjoying a healthier smile.