Invisalign – Attleboro, MA
Achieve Straight Teeth Without Brackets and Wires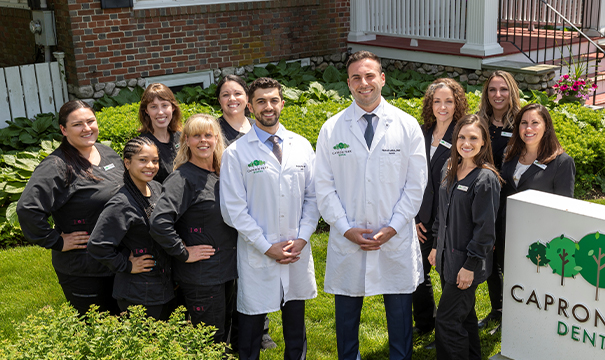 It's never too late to take the necessary steps to improve the appearance of your smile. If you are dealing with a crooked teeth, orthodontic treatment can be a big benefit for your oral and overall health. There's a wonderful option for patients of all ages these days -- it's Invisalign in Attleboro, a clear braces solution that straightens teeth using clear plastic aligners rather than visible hardware. Keep reading to find out how it works and whether or not Invisalign from our Attleboro, MA cosmetic dentist could be the right solution for your smile!
Why Choose Capron Park Dental for Invisalign?
Eat the Foods You Want Without Worry
Maintain Your Smile's Appearance
Straighten Teeth in Less Time Overall
How Does Invisalign Work?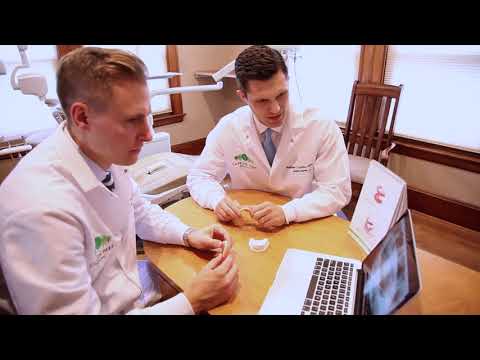 Once we have determined that you are an ideal candidate for Invisalign, we begin your treatment planning by taking detailed notes on your dentition, or the way your teeth line up. Impressions, x-rays, and photos of your smile are sent to the Invisalign lab, where your set of aligners is created especially for you.
You can begin wearing your Invisalign trays as soon as you receive the trays. Your dentist will provide detailed instructions for proper use, including:
Wear your tray for 20 to 22 hours each day, removing it only to eat, drink (beverages other than water), and to brush and floss your teeth.
Use each aligner for two weeks (unless otherwise directed) before advancing to the next in the system.
Notify your dentist immediately if your tray becomes damaged, warped, or otherwise is not fitting correctly.
Visit Capron Park Dental for regularly-scheduled appointments to ensure you progress through the treatment without delay.
With Invisalign, you can continue to eat what you like without worrying you will pop off a bracket or wire. Simply slip your aligners out before meals and snacks and crunch away on all your favorite foods. Removable aligners also ensure you can continue to brush and floss without worrying about any special techniques.
Most people who could benefit from traditional orthodontic treatment are eligible for Invisalign. Teeth alignment is most successfully achieved on healthy teeth and gums, so don't forget to schedule a checkup and cleaning at Capron Park Dental before beginning your Invisalign treatment.
What Are the Benefits of Invisalign?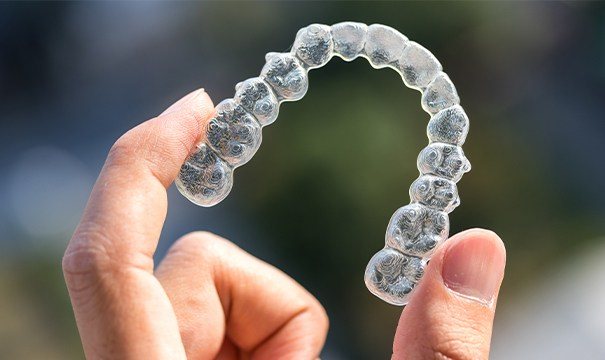 The advantages of Invisalign clear braces are significant, especially compared to conventional braces. Some of the most notable include...
Removable aligners allow you to eat and drink what you like
It's as easy as ever to brush and floss your teeth with removable Invisalign
Feel free to remove the aligners before special meetings and events
Plastic aligners are more comfortable than fixed brackets and wires
Fewer visits to the dentist are required throughout the treatment compared to conventional braces
And other wonderful benefits!
Living with Invisalign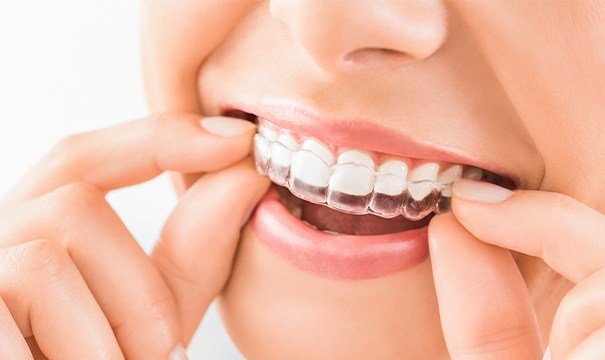 Most people find life is easier day-to-day with Invisalign compared to traditional braces. Because you can take the aligners out, you do not have to worry about limiting your diet to avoid the hard, crunchy, or sticky items that can damage brackets and wires. It is also easier to brush and floss your teeth, as you do not have to worry about maneuvering around fixed braces. Wear your Invisalign trays for 20 to 22 hours each day, taking them out only to eat, drink, brush, and floss, as well as for limited special events. When your aligners are not in your mouth, make sure you store them in the special case to avoid damage. You should wear each Invisalign aligner for one to two weeks, depending on our recommendation. We will schedule visits every six weeks, during which we will check in to make sure you are progressing as planned. By attending these regular visits and complying with the treatment, you will make it through the treatment without any delays!
Is Invisalign Right for Me?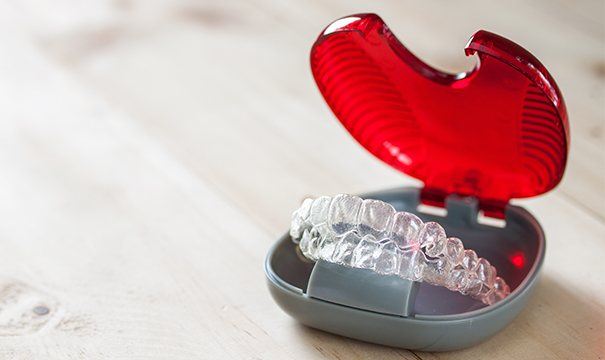 Adult and teen patients alike can benefit from Invisalign clear braces, and most cases that are treatable with conventional braces can be treated with Invisalign. Invisalign is a wonderful option for patients who are dealing with the following orthodontic issues:
Gapped teeth
Tooth crowding
Overbite
Underbite
Crossbite
Open bite
More complex orthodontic cases, however, may still require treatment with conventional braces. We will recommend scheduling a checkup and cleaning before getting Invisalign to ensure your teeth and gums are healthy!
Understanding the Cost of Invisalign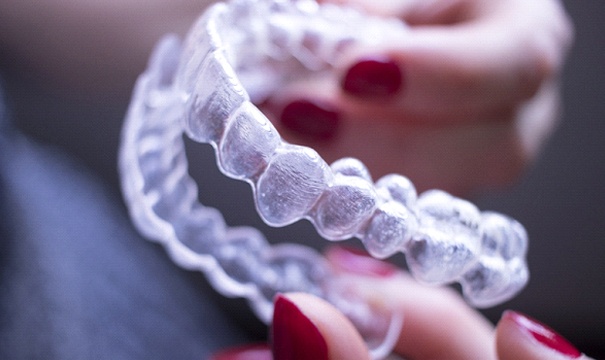 Do you want to know if Invisalign in Attleboro is worth the investment? Compared to traditional braces, Invisalign offers a more comfortable, discreet, and quicker route to a straighter smile. The cost of Invisalign, however, depends on several factors that are discussed below. If you have even more questions about orthodontic treatment costs, do not hesitate to call our office or schedule a consultation.
Invisalign FAQs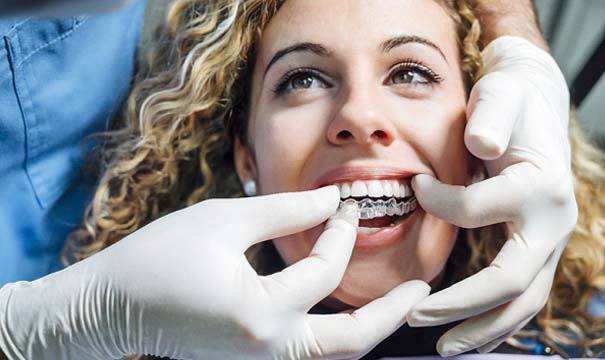 If you're interested in getting Invisalign in Attleboro, then you're in the right place. Reading through the above information can give you valuable insight into everything from the benefits of the clear aligners to what an average day with them is like. If you're ready to take the next step, then don't hesitate to get in touch with our team to schedule an initial consultation. If you want to do some more research first – that's okay too! Keep reading for the answers to some of the most frequently asked questions about Invisalign.
Let's Get Started!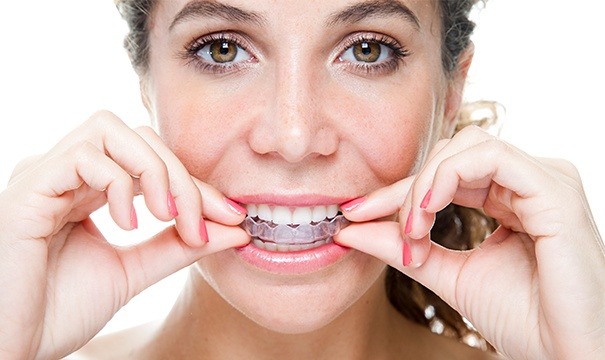 If you are ready to discuss how clear braces can improve the appearance of your smile, we look forward to exploring your options in orthodontics. Don't hesitate to request an appointment with your cosmetic dentist in Attleboro today!