Orthodontics – Attleboro, MA
Teeth Straightening & Clear Braces Service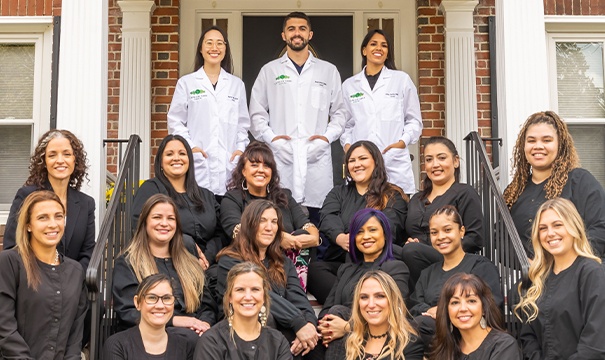 If you think a straight, healthy smile is something only teens with traditional bracket and wire braces have access to, it may be time to talk to your Attleboro dentist and team at Capron Park Dental about clear braces orthodontic options. Our team offers both Invisalign and ClearCorrect invisible alignment tray orthodontic treatment plans. When you're ready to get started, call our dental office to schedule your consultation to discuss options for orthodontics in Attleboro, MA.
Invisalign Clear Braces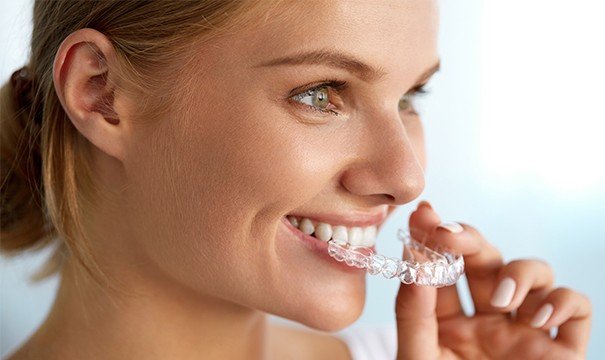 When your dental misalignments go beyond the cosmetic and you need help realigning your actual bite, a treatment like Invisalign can provide the discreet orthodontic approach you desire. Gapped, crowded, and otherwise misaligned teeth are improved with clear plastic aligners instead of visible metal hardware. Invisalign is an FDA-approved treatment that has already helped 4 million people achieve straighter teeth and more confident smiles worldwide. Interested in the clear braces option? Learn more about Invisalign from your dentist in Attleboro today!
Learn Even More About Invisalign
ClearCorrect Alignment Tray Orthodontics
For those teens and adults who want to straighten their teeth without worrying about the hassles of bracket and wire braces, the ClearCorrect system may offer a viable alternative. These clear aligners fit snuggly in position over teeth placing gentle pressure that will move your smile into the ideal position over the course of eight to eighteen months. Manufactured and distributed within the US, ClearCorrect offers affordable, safe, and high quality alignment trays that deliver straight, healthy smiles you'll be proud to share. During an orthodontic consultation with our team, we'll review your smile and help you determine whether or not you're a good candidate for ClearCorrect treatment.