Cosmetic Dentistry – Attleboro, MA
Achieve the Smile of Your Dreams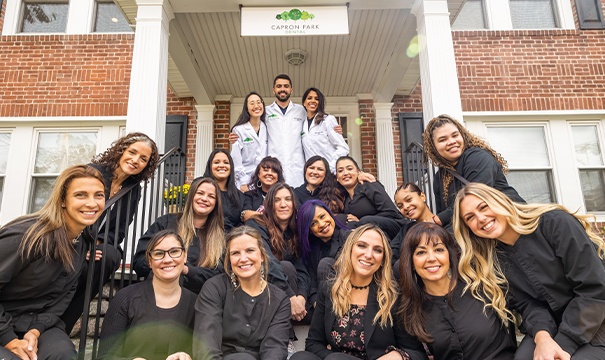 These days, your dental care can go beyond just making sure your teeth and gums maintain basic health. With services in cosmetic dentistry, our dental team can reveal your most dazzling smile — often in just one to two visits to our dental office. And having a confident, sparkling smile does more than you may think. Research suggests that people with attractive teeth and gums are perceived as friendlier and more successful by their peers.
Are you unhappy with the appearance of your smile? We can repair cosmetic flaws to help you smile your very best. Keep reading to learn more about cosmetic dentistry in Attleboro, MA, then schedule an appointment at Capron Park Dental today!
Why Choose Capron Park Dental for Cosmetic Dentistry?
Take-Home Teeth Whitening Kits Ensure Convenience
Full Smile Transformations
All-Ceramic Dental Restorations Provided
At-Home Teeth Whitening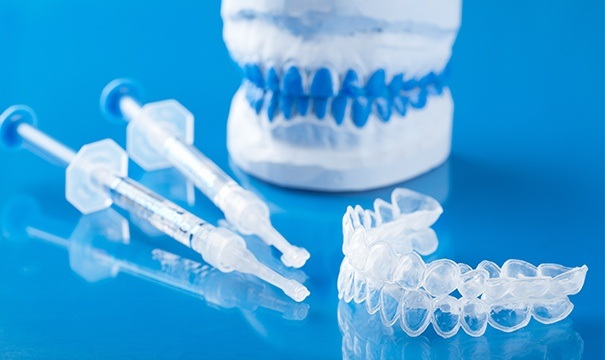 Patients who prefer to reveal their results gradually appreciate the ability to whiten from the comfort of their homes with our take-home whitening kits. Gradual whitening is also an excellent choice for those who are especially prone to tooth sensitivity.
Don't confuse our take-home kits with what you can buy over-the-counter. When you partner with Capron Park Dental for whitening, you will always benefit from a professional-strength solution and custom-fitted trays, which prevent saliva from entering into the solution and interfering with the effectiveness of the treatment. To whiten at home, simply fill the trays with gel and wear every night for about half an hour. You will begin to notice results immediately, but be sure to complete the treatment for maximum whitening.
Cosmetic Bonding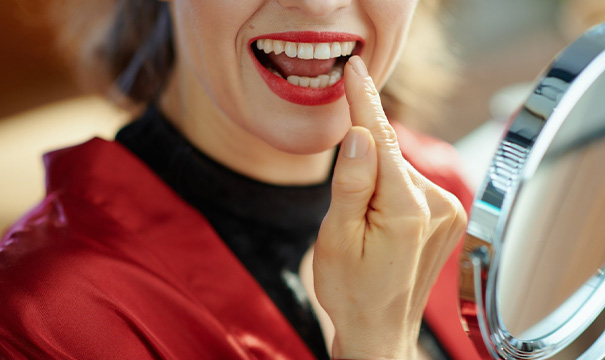 Patients who prefer to reveal their results gradually appreciate the ability to whiten from the comfort of their homes with our take-home whitening kits. Gradual whitening is also an excellent choice for those who are especially prone to tooth sensitivity.
If you have small imperfections in your smile, cosmetic bonding may be the perfect solution for your smile. This procedure takes a single appointment where your dentist applies a tooth-colored composite resin to the surface of the teeth and sculps it into a pleasing, subtle addition that will blend in with the rest of your tooth. With cosmetic bonding, you can say goodbye to small chips, gaps, and stains for several years before needing a touch-up.
Tooth-Colored Fillings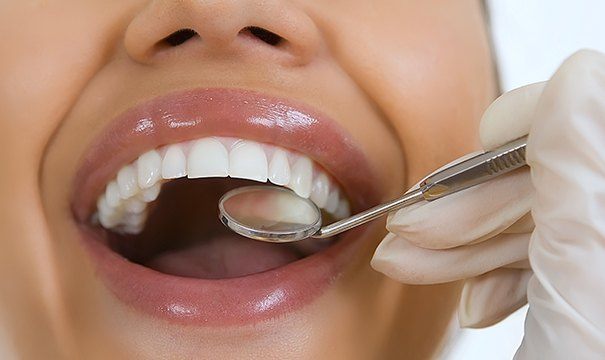 Remember when having a cavity automatically meant restoring it with a noticeable silver filling? These days, there is a better alternative with tooth-colored fillings. Also known as composite or white fillings, this restorative option uses natural-looking composite resin to fill the hole left by tooth decay. Unlike the silver, or amalgam, alternative, tooth-colored fillings are metal and mercury-free, restore up to 85% of the tooth's original chewing strength, and dry within seconds under a special light. Composite resin is also far less sensitive to heat and cold, meaning a tooth-colored filling may protect your tooth structure from future breakage.
In addition to restoring new cavities or replacing old silver dental work, the same material used for tooth-colored fillings can be used to make minor cosmetic improvements to cosmetically flawed front teeth. Chips, small gaps, slight misalignments, severe stains, and other issues can be corrected with natural-looking composite resin. The treatment, known as cosmetic bonding, is an affordable, non-invasive option by your cosmetic dentist.
Porcelain Veneers Perfect Attleboro Smiles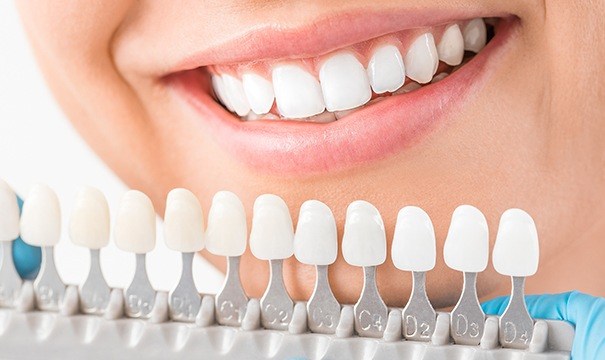 You can hit the reset button on your smile with beautiful porcelain veneers. These thin wafers of dental porcelain are affixed to the surface of the front teeth, and can dramatically enhance the size and shape of your less-than-perfect teeth, greatly improving the overall appearance of your smile.
Expect your porcelain veneers to be completed in two visits to Capron Park Dental. Veneers are applied in a minimally-invasive procedure in which your dentist removes a small amount of tooth enamel to make room for the new layer of porcelain that will be affixed on top. Local anesthesia is available for your complete comfort during each step of the procedure for porcelain veneers.
With proper care and maintenance, porcelain veneers can last for a decade or more. Brush and floss regularly to keep the teeth beneath and surrounding your veneers healthy. Protect your veneers with a custom-fitted sportsguard or mouthguard as needed during contact sports or for nighttime teeth grinding.
All-Ceramic Dental Restorations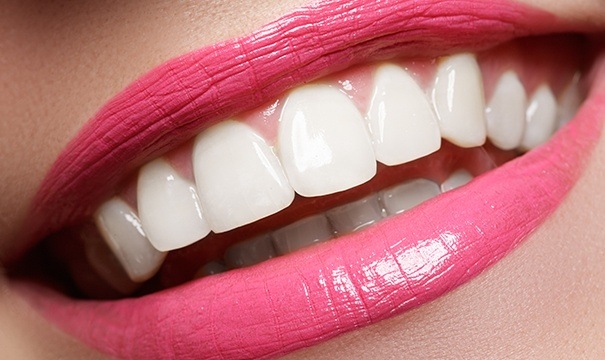 Much like tooth-colored fillings, all-ceramic restorations provide restorative dental care with a focus on the aesthetics of your smile. If you have a damaged tooth, an all-ceramic crown, inlay, onlay, or bridge rescues your tooth without taking away from the beauty of your natural teeth like a gold or metal restoration inevitably would.
Ceramic blends so well with your smile because the material reflects light in the same way as your natural tooth enamel. It is also highly resistant to staining or discoloration. Additional benefits of all-ceramic restorations include…
Often require less removal of healthy tooth structure, allowing for a more conservative treatment option.
Provide a closer fit than other options.
Long-lasting restorations.
Metal-free option for patients with allergies or sensitivities.
Sparkle just like your natural teeth.
How Do I Close a Gap Between Teeth?
Having even the slightest gap between teeth can leave you feeling self-conscious about your appearance. It can also increase your risk for tooth decay, cavities, and gum disease because of how easy it is for food and bacteria to become trapped. Fortunately, this common problem can be fixed with the help of a cosmetic dentist in Attleboro. Some of the most effective treatment options include:
Veneers – These porcelain coverings can easily fit over the surface of your teeth and eliminate any unnecessary space between your teeth while blending in with the rest of your smile.
All-Ceramic Dental Restorations – A customized dental crown can be created using impressions of your smile. Based on the specifications provided by your dentist, it can be made to not only blend with your natural teeth but also fill in the gap.
Understanding the Cost of Cosmetic Dentistry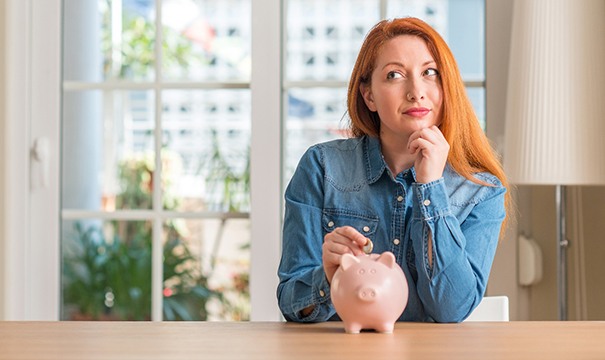 Are you worried about the cost of your cosmetic dental treatment? Cosmetic dentistry isn't usually covered by dental insurance, so patients are often hesitant to commit to treatment. Because everyone's smile goals are unique, we won't be able to determine the cost of your treatment until you can see us for a consultation. We have a wide array of cosmetic solutions and are happy to help you navigate their cost. For the time being, here are some things for you to take into consideration.
What Cosmetic Dental Service is Right for Me?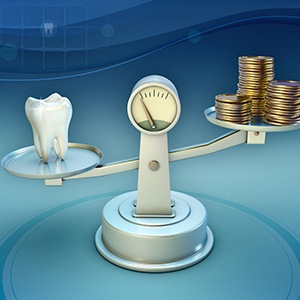 Patients are usually trying to achieve a smile that is straighter, whiter, or shaped differently. Here's how some of our options can help in those cases:
Cosmetic Bonding – This minimally invasive procedure can be completed in a single appointment, and it is one of the most affordable cosmetic treatments out there. Direct bonding can correct many minor imperfections, like chips and stains. Depending on how well you maintain the results, direct bonding can last anywhere from 3 to 10 years.
Teeth Whitening – Teeth can become discolored in a variety of different ways, but with professional teeth whitening, you can see noticeable results in a short period of time. This is another more affordable option, and results last anywhere from a couple of months to a few years depending on how well you care for them.
Veneers – Veneers aren't the most affordable option out there, but they are the easiest way to transform numerous aspects of your smile at the same time. This includes the color, shape, and even minor misalignment.
Invisalign/ClearCorrect – If you have alignment issues, both Invisalign and ClearCorrect are great options. They cost several thousands of dollars, but they are an effective way to correct crooked teeth and bite issues.
Cosmetic Dentistry Can Be an Investment Worth Making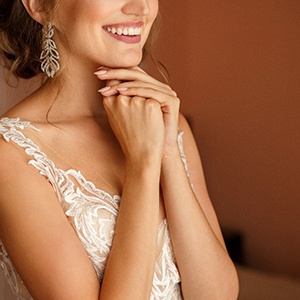 Cosmetic treatment may seem like quite a commitment at first, but it's an investment that will pay off over time. If you are feeling self-conscious about your smile, making changes with the help of your dentist can lead to significant improvement in your confidence and self-esteem. Ultimately, this can mean better relationships, a more vibrant social life, and a higher quality of life. To determine whether cosmetic dentistry is a worthwhile investment for you, it's important to take a look at the entire picture.
How to Make Cosmetic Dentistry Affordable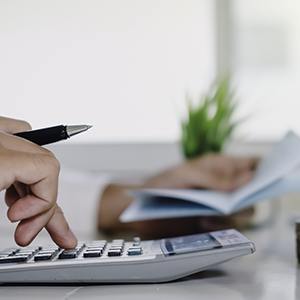 Cosmetic dentistry isn't usually covered by dental insurance, but that doesn't necessarily mean that you're completely out of luck. With our Capron Park Dental Membership Plan, patients can save 15% on procedures completed at our practice. We also offer a free orthodontics consultation for patients who are interested in Invisalign or ClearCorrect. To learn more about your financial options, talk to one of our friendly team members.
To find out exactly how much you can expect to pay for your treatment, schedule a consultation with us. We're eager to help you achieve your smile goals!
Cosmetic Periodontal Surgery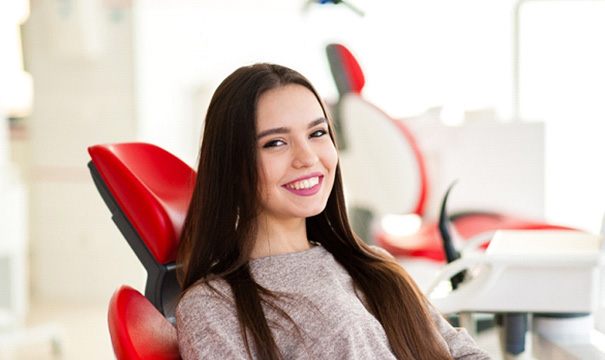 Cosmetic periodontal surgery encompasses several procedures designed to enhance your smile's aesthetics. This may involve crown lengthening, revealing more of your natural teeth for better proportion with your gums. Alternatively, gum grafting can address teeth that appear excessively long. We'll discuss these options with you to ensure you're well-informed about the potential changes and determine the best treatment for your unique needs.
Learn More About Cosmetic Periodontal Surgery
Cosmetic Dentistry FAQs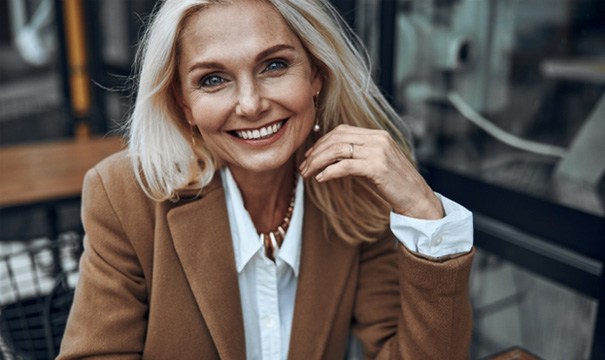 Are you eager to enhance the natural beauty of your smile? There are a variety of cosmetic services out there to choose from, so it pays to be well-informed. Here are the answers to some of the most common questions we receive about cosmetic dentistry in Attleboro. If you don't see the information that you're looking for below, just give us a call . We'd be happy to answer your questions and get you started for an initial consultation.
Is Cosmetic Dentistry Expensive?
Many people associate cosmetic dentistry with costly treatments, but this doesn't necessarily have to be the case. Its pricy reputation may stem from the fact that dental insurance rarely covers cosmetic treatments, so you'll typically have to pay out-of-pocket. Improving your smile might seem expensive at first, but you have to consider the investment you're making in your self-esteem, confidence, and quality of life.
Is Cosmetic Dentistry Safe?
As long as you're under the care of a trained professional, then most cosmetic dental treatments are perfectly safe for most patients. However, not every treatment is right for every patient. That's why your dentist examines your mouth beforehand and gives you an honest assessment of which procedures may or may not be ideal for you. Some cosmetic services may pose a risk if an underlying oral health issue isn't treated first. For instance, placing a veneer over a decayed tooth might make the decay more difficult to treat later. Your dentist will plan to address any issues ahead of time.
How Do I Know If I Need Cosmetic Dentistry?
If you aren't completely confident in the smile you see in the mirror, you could most likely benefit from cosmetic dentistry. Stained and discolored teeth often cannot be corrected with over-the-counter whitening products, so professional teeth whitening is an excellent alternative. Chipped or cracked teeth could expose the center of the teeth to dangerous bacteria. Getting a veneer or crown may be able to protect it and improve its appearance. If you're hoping to appear more youthful, cosmetic dentistry can help with this. During your initial consultation, you can discuss which cosmetic treatments may or may not be right for you.
Does Cosmetic Dentistry Hurt?
Many patients are hesitant to commit to treatment because they're worried that the procedure will be painful. We do everything we can to make your treatment experience as comfortable as possible. Most cosmetic dental treatments are non-invasive, like whitening and bonding. They shouldn't even require a local anesthetic. For treatments like veneers and crowns, where your tooth needs to be reshaped, we will numb your mouth beforehand. You may experience some soreness for a few days afterward, but this should be mild and temporary.