Dental Implants – Attleboro, MA
The Only Solution for Tooth and Root Replacement
There are many ways to effectively replace teeth, including through traditional methods like dentures and dental bridges. But keep in mind that neither of these options actually replace the entire tooth. Instead, the replace the visible portion in your smile. Dental implants take the process to the next level and ensure truly long-term solutions for missing teeth. To learn how this process works, feel free to give us a call to schedule your next consultation!
Why Choose Capron Park Dental for Dental Implants?
Can Replace Single and Multiple Teeth
Utilizes Natural-Looking Restorations
Provides the Most Esthetically-Pleasing Solution
Benefits of Dental Implants
The most notable benefit of dental implants is just how much they mimic natural teeth. This is largely due to the implant post feeling almost identical to a natural tooth. Once the root is integrated with bone and gum tissue, you never have to worry about your tooth replacement shifting out of place or feeling unnatural when you chew the foods you enjoy. Furthermore, dental implants last longer than any other option, lasting about 25 years to a lifetime with routine care.
Indications for Dental Implants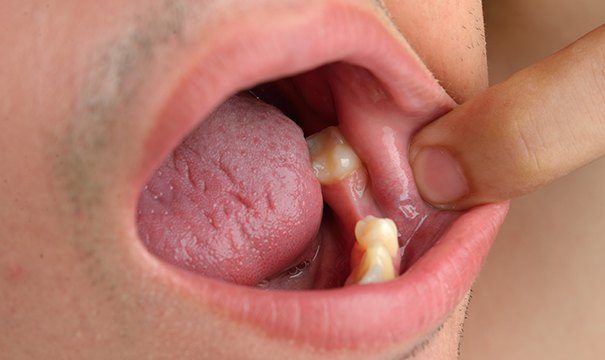 If you have missing teeth, whether it's a single tooth or multiple teeth, dental implants are likely right for you. You'll also need to have healthy gum tissue, sufficient bone volume, and good oral health overall. If you aren't sure what to expect or how the process works, keep reading below. Our office can replace single, multiple, or even all the teeth in your smile at a time.
Missing Single Tooth
Replacing a single tooth requires the use of one implant and a single porcelain crown. The crown is attached via an abutment, which may be placed the same day as tour surgery or later after the implant has had a chance to heal. All crowns used are made from porcelain.
Missing Multiple Teeth
Instead of relying on nearby teeth to hold one larger bridge, a pair of dental implants can accomplish all of the heavy lifting. This option is especially ideal if you do not want to modify your existing tooth enamel just to have teeth replaced.
Missing All Teeth
Whether you have a full or partial denture that you aren't happy with or you'd prefer to not settle for a traditional denture, you can use implant-retained versions instead! By placing four to six dental implants throughout the jaw, you can house a denture that is truly long-lasting in comparison to traditional methods.
Learn About Implant Retained Dentures
Start-to-Finish Convenience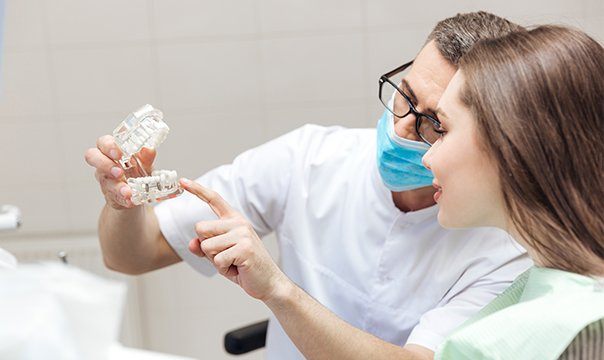 In many cases, dentists will ask patients to visit an oral surgeon offsite in order to have the placement portion of treatment completed. When you visit Capron Park Dental, you're getting the entire process complete under one roof. Not only does that save you time and make your visits more convenient, but you're also able to keep your treatment amongst doctors you already know and trust, rather than work with those you may not be already familiar or comfortable with.
Understanding the Cost of Dental Implants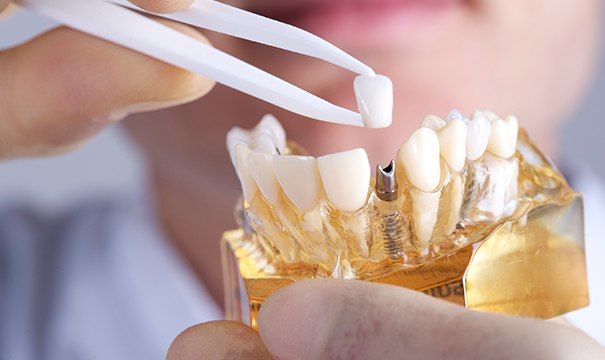 It's important to note that dental implants are not a one-size-fits-all treatment; there are many ways to customize it fit your needs. That means overall costs can vary depending on what exactly your needs may be. For example, needing to have bone grafts to increase your bone volume or periodontal therapy to treat gum disease can both affect treatment costs. Regardless of what your total is, it cannot be stressed enough how effective dental implants are as a long-term investment, even more so than dentures and dental bridges.