Top Rated Dentist – Attleboro, MA
Proud to Be Serving Attleboro Communities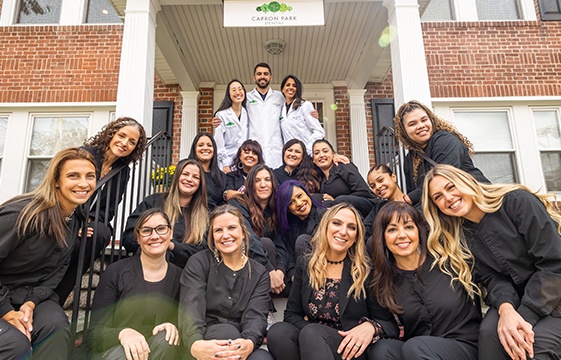 Welcome to Capron Park Dental, your top-rated family dentist in Attleboro. A full menu of services is available right here under one roof. Some of the treatments offered to maintain, restore or enhance your smile include checkups and cleanings, tooth-colored fillings, dental crowns, dental implants, teeth whitening and porcelain veneers. We partner with our patients in order to create a customized plan that results in your ideal smile. Take a look at our Google page. More than 350 five-star reviews couldn't be wrong!
Preventive Dentistry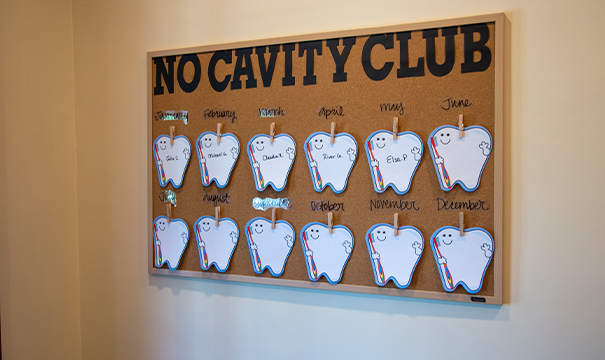 For everyone in the family, Drs. Herr, Luccio, and Jafari recommend dental checkups at least two times per year. These regularly scheduled visits are important for your oral health and for the appearance of your smile. During a checkup, your teeth are expertly cleaned and polished, removing surface stains that can mar your smile.
The dentist will also carefully examine each tooth for signs of a cavity or a crack, as well as indications that a filling or crown is loose. To prevent periodontal disease—a bacterial infection that attacks gum tissue—we measure the depth of gum pockets around your teeth. A pocket that is deeper than four millimeters could indicate the start of gingivitis, the first stage of gum disease. To reverse the effects and prevent further damage to gums, teeth and supporting bone structure, we offer periodontal therapy. Finally, an oral cancer screening is conducted.
Learn About Preventive Dentistry

Restorative Dentistry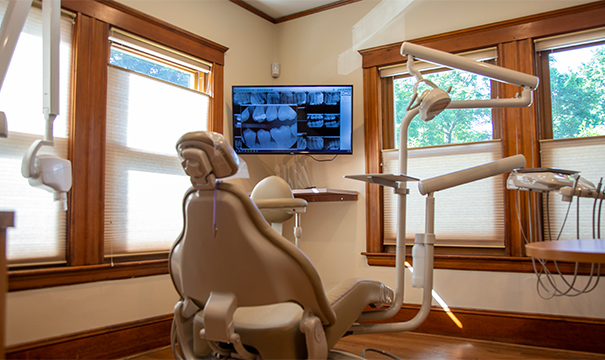 Should there happen to be a problem discovered during a checkup, there is restorative dentistry to repair, rebuild or replace a tooth. For instance, a tooth-colored filling will make a tooth whole again while keeping your smile white. For a tooth that is more seriously decayed, deeply cracked or broken, there are dental crowns. These completely encapsulate the damaged tooth. Once bonded into place, a crown will look and feel like one of your natural teeth.
If there is a tooth missing or if you need to have a tooth extracted, then there is no better option for replacement that a dental implant. This prosthetic stands in for the root and crown of your tooth. The post is surgically implanted in your jawbone and then over time, the surrounding bone tissue secures it in place. Then, the appropriate tooth restoration is attached. If there are several teeth missing, then speak to Dr. Herr, Dr. Luccio, or Dr. Jafari about implant dentures. These provide a full set of teeth and the security of dental implants.
Learn About Restorative Dentistry

Cosmetic Dentistry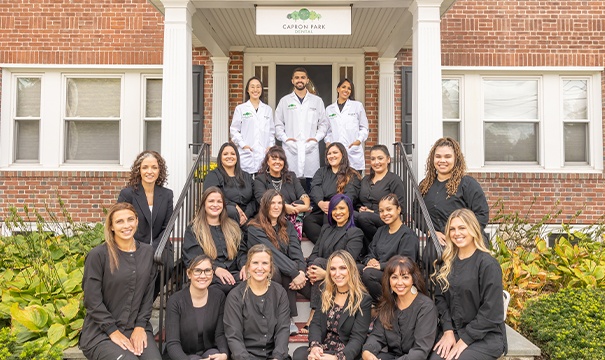 It's natural to be concerned about the way your teeth look. After all, your teeth are an essential part of the way the world sees you. With this in mind, your family dentist in Attleboro is pleased to offer a number of cosmetic treatments.
Would you like your smile to be a little brighter? We offer take-home whitening systems that allow you to brighten your smile to your desired shade, at the comfort of your own home. Results can be seen in just two weeks!
If you need to whiten and change the shape, size or position of your teeth, talk to the dentists about porcelain veneers. These coverings are made of fine dental porcelain and are permanently bonded into place to completely alter the appearance of your smile.
For crooked teeth, there is Invisalign. This orthodontic system uses clear trays to gradually move teeth into alignment. Not only is Invisalign practically invisible, but also they are removable so you can eat whatever you like.