Tour Our Dental Office – Attleboro, MA
See Our Dental Office in Better Detail!
We understand that those looking for a new dentist want to be able to better set their expectations prior to arriving in-person. Capron Park Dental is located in the beautiful town of Attleboro and as soon as you walk in, we're sure that you'll right at home. If you'd like to see what the inside of our dental office looks like, take a moment to browse our online tour below. It highlights our main dental office area as well as the rooms where you'll be receiving care.
Capron Park Dental is located just off of County St. a mere two minutes south of the center of Attleboro, right next to Capron Park Zoo. We're very easy to find for local families, and we're also about 10 minutes away from neighboring communities including Norton, Valley Falls, Central Falls, and Pawtucket. Our fantastic spot means you won't have to waste valuable time travelling whenever you need to come see us!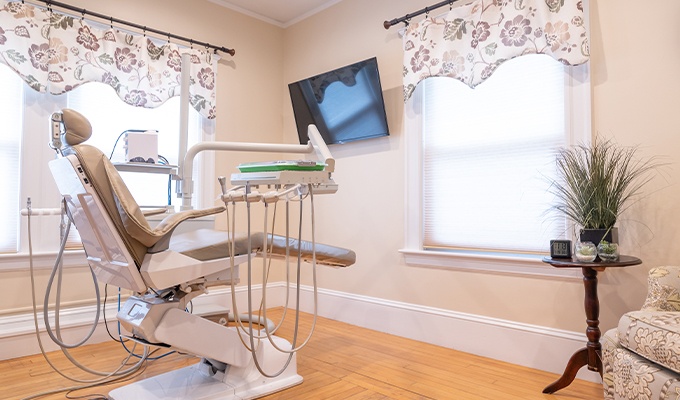 Our friendly team is ready to give you the smoothest and most stress-free dental experience of your life. You'll be greeted with a smile, checked in quickly, and you'll enjoy a practically non-existent wait time. Many patients have actually told us to move a little slower so they can enjoy our cozy couches and the selection of free beverages we always have available!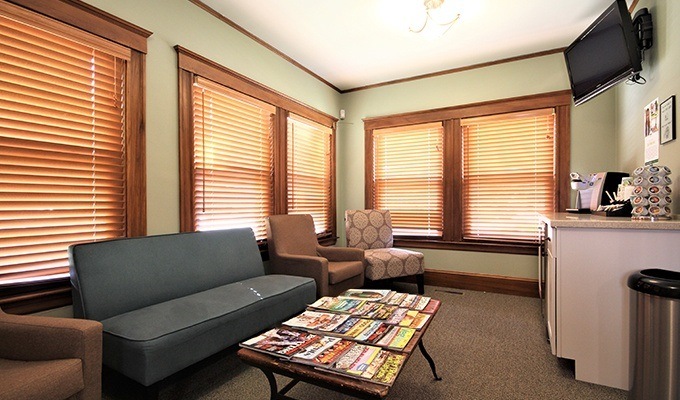 We designed our dental office so that it resembles a warm and welcoming home more than your average, lifeless clinic. On the outside, we'd blend into any beautiful New England suburban neighborhood, and once you step in, our friendly atmosphere will quickly help any nerves you might have melt away. Our tidy and family-oriented dental office is a place where people of all ages can instantly feel comfortable, and we know you'll learn to love it starting at your first appointment.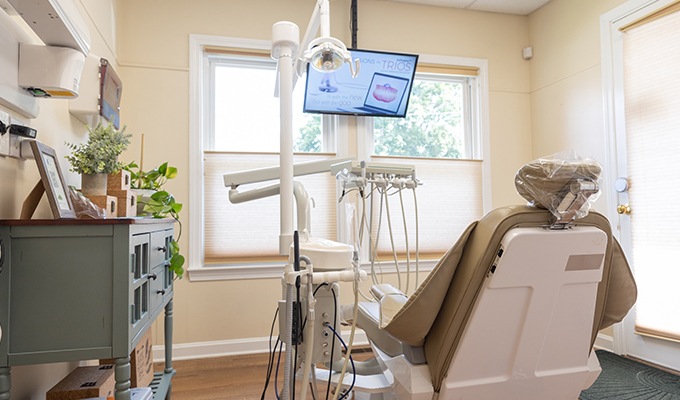 In addition to all the creature comforts and rich wooden décor, our dental office also features some of the most advanced dental technology available today. Each operatory has an intraoral camera that allows us to quickly and accurately examine your mouth by taking high-resolution images of your teeth and gums. We also have all-digital X-rays, a 3D impression scanner, and a Picasso soft tissue laser that allows us to treat gum disease and perform cosmetic gum lifts as quickly and non-invasively as possible.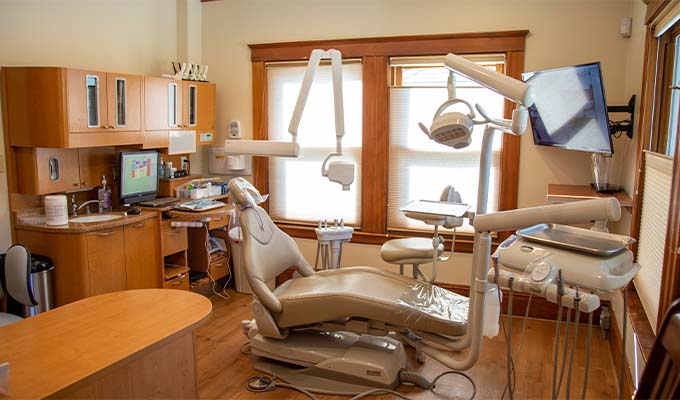 One of the reasons that we're able to keep your wait times so short is because we have multiple operatories that allow for maximum efficiency. We'll never rush you through your appointments, but between our space and the skill of our team, we're able to see patients relatively quickly while still providing top-quality care so they're able to get exactly what they need and resume their normal day with minimal interruption.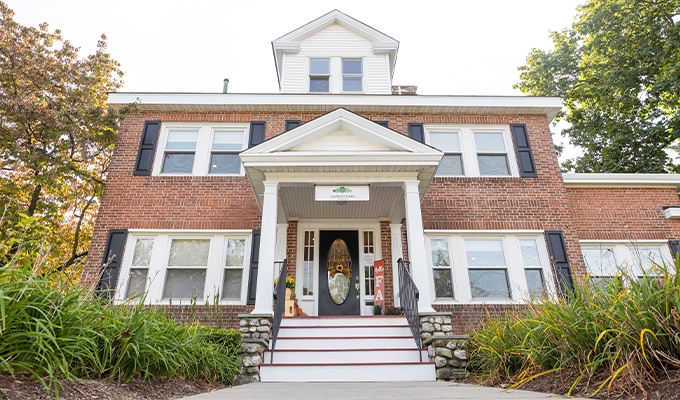 When you come to see us, rather than leaving you in a waiting room that only has a few out-of-date magazines, we have a full beverage bar that includes many types of coffee, water, and Perrier if you're feeling fancy. We want you to feel right at home in our dental office and actually enjoy your minimal wait time, enabling all the stresses of the day to disappear as you relax ahead of your appointment.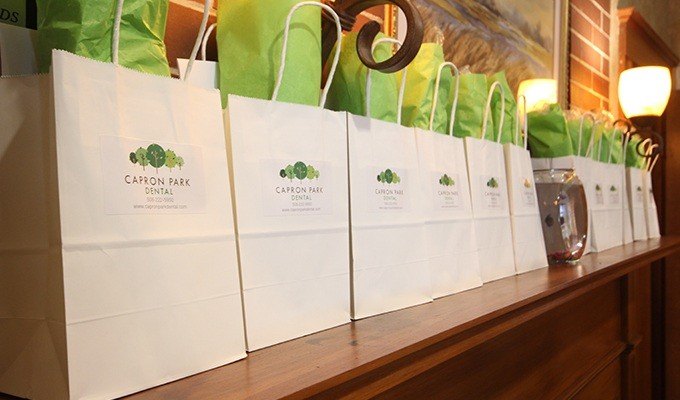 We truly appreciate every single patient who comes to see us, and we show it by not only providing premier care and service, but little gifts as well! You'll receive a bag filled with goodies at your first appointment as our way of saying "Thank You!" for choosing us, and we'll send you home with oral hygiene supplies after every checkup and cleaning to ensure you stay healthy between visits.