Cosmetic Periodontal Surgery – Attleboro, MA
Reshaping Your Gums. Transforming Your Smile.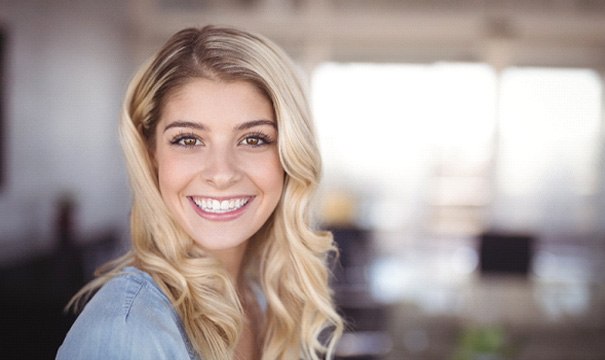 While teeth are the centerpiece of a beautiful smile, properly defined gums are what enhance their natural beauty. An imbalanced gum line can significantly influence the appearance of your grin. Fortunately, our team can assist you in reshaping your gum line, giving you an aesthetically pleasing grin. Schedule a consultation today to discuss cosmetic periodontics and begin the journey towards your dream look!
Why Choose Capron Park Dental for Cosmetic Periodontal Surgery?
Multiple Periodontal Services Available
Kind and Attentive Periodontist
Treatments Enhanced By Modern Technology
Cosmetic Periodontal Surgery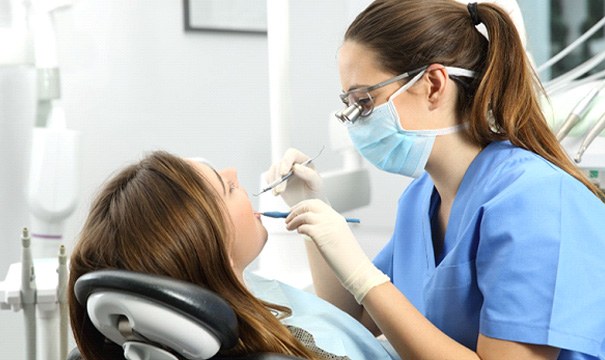 There are several different types of cosmetic periodontal surgeries to consider depending on your smile goals. For instance, do you have a "gummy" smile that makes your teeth appear exceedingly small? Perhaps, your gum line is uneven, and you want a more symmetrical smile? Our team is attentive to your concerns and desires. We will gladly take the time to develop a custom treatment plan that can satisfy your specific cosmetic needs.
Gum Grafting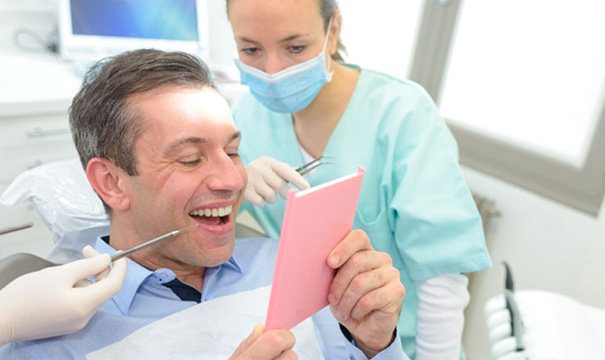 A gum graft is a procedure that involves taking soft tissue from another part of your oral cavity (usually the roof of your mouth) and transplanting it onto the affected area where gum tissue is insufficient due to loss or damage. Typically, this procedure is performed as a preventative measure to shield the tooth's roots that are exposed by gum recession. However, it can also be used to even out the gum line and ensure the teeth are symmetrical with the soft tissues in your mouth.
Gum Recontouring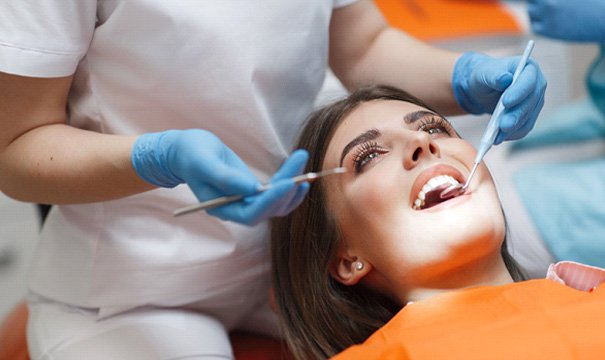 There may be several reasons why your gum line is either too high or too low, such as genetics or certain health issues. This situation can cause your teeth to look disproportionately small or long. Gum recontouring is a quick, easy procedure that takes less than an hour. It involves removing and reshaping excess gum tissue. The procedure is virtually painless, making it a fast and safe way to achieve the perfect smile.
Crown Lengthening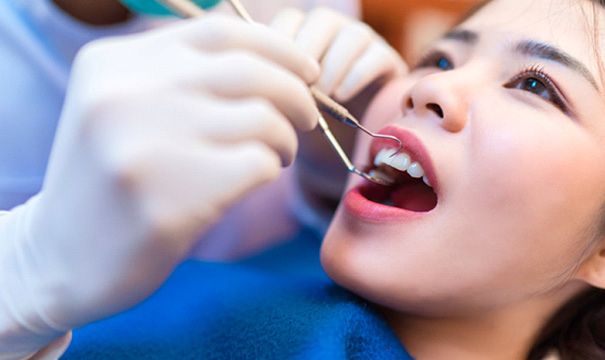 Crown lengthening is a procedure that involves the removal of gum tissue to uncover the portions of the tooth that are hidden. It's typically used to make space for a crown or other restoration, although it can also be used to modify the visible length of a specific tooth. Teeth that appear shorter than neighboring teeth can be an eyesore. Our team can evaluate the affected area and determine if crown lengthening is a viable solution.