ClearCorrect – Attleboro, MA
Convenient, Image Friendly Answer for Straighter Teeth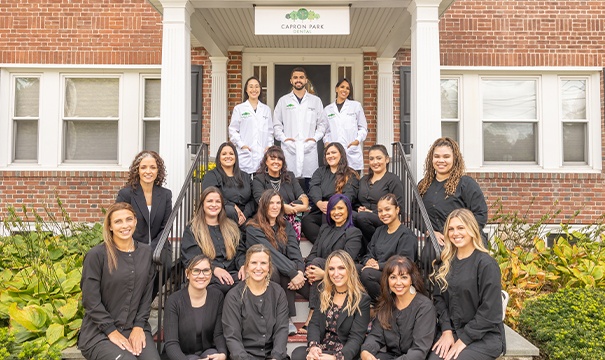 The brackets and wires of traditional braces can be inconvenient in more ways than one; they get in the way of cleaning your teeth and eating your favorite foods, and they can be a distracting part of your smile. Teens and adults may be able to find a more comfortable, convenient alternative, however, in the form of ClearCorrect in Attleboro. To learn more about this treatment and begin the process of straightening your teeth, call Capron Park Dental today and schedule a consultation with one our knowledgeable Attleboro dentists.
How ClearCorrect Works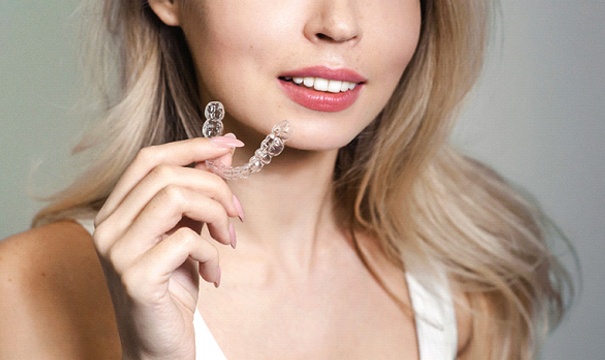 If you are a good candidate for ClearCorrect, we'll move forward by collecting bite impressions, dental X-rays, and intraoral photos that will be used to precisely plan your orthodontic treatment. In most cases, your unique treatment plan will be completed within 12 to 18 months, and throughout the process, you'll visit us about once a month for short checkups to ensure you're making good progress.
Before you get started with your ClearCorrect plan, you'll receive specific instructions from our team, but the basics include:
Wear your aligner trays as long as possible each day, making sure to keep them in place for at least 20 hours daily.
Remove your aligners in the morning and before bed to brush teeth and clean the alignment trays. You should also remove your aligner during meals.
Exchange your alignment trays every two weeks unless directed otherwise.
Visit our team for checkups every six to eight weeks, so we can check your progress.
What's the Difference Between ClearCorrect and Invisalign?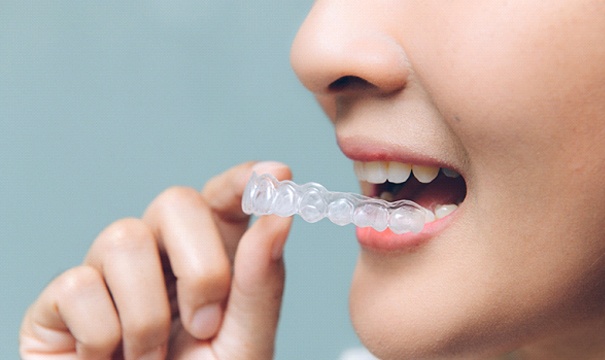 As they both use plastic aligners to adjust and straighten your teeth, ClearCorrect and Invisalign are very similar to each other. However, there are a few important differences. While Invisalign sends all of the aligners you'll use over the course of treatment at once, ClearCorrect only provides a few at a time. Because of this, they can be designed to fit much more comfortably in your mouth. Also, since ClearCorrect is made from a lighter, thinner material, it tends to be less visible. Other differences such as cost might need to be taken into account depending on your situation. Be sure to ask about both ClearCorrect and Invisalign when you visit our dental office.
Benefits of Using ClearCorrect Instead of Traditional Braces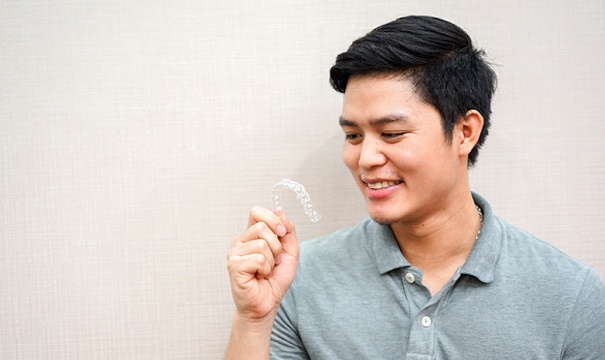 Depending on what kind of corrections you might want to make, you may have to decide between ClearCorrect and traditional braces. Here are a few advantages to keep in mind when considering the clear aligners:
Less Noticeable: Few people who aren't looking for it will be able to tell you're wearing a ClearCorrect tray. You can go to that important interview or on a date without worrying about the stigma that would normally be associated with metal braces.
Removable: Your ClearCorrect aligners can be taken out of your mouth, freeing you to chew all of your favorite foods. You can also brush your teeth as you normally would, and maintenance of the appliance itself becomes much easier.
Less Time in the Dental Office: Braces normally require at least one appointment per month for adjustment, but with ClearCorrect, you'll only need to come in once every six weeks so that we can check your progress.