Children's Dentistry – Attleboro, MA
Dentistry is Essential at Every Age
When it comes to keeping your little one's smile healthy, there are a few things you need to keep in mind. Children's dental health needs include a heavy dose of prevention and the friendly, fun approach to oral hygiene that lays the building blocks for a lifetime of healthy smiles. If you are looking for tips on keeping your favorite smile happy and cavity-free, finding an excellent place to turn to for children's dentistry in Attleboro should be your first step! Keep reading to learn about our approach to dental care for little ones. They'll love it as much as you do -- we promise!
Why Choose Capron Park Dental for Children's Dentistry?
Caring and Patient Dentists
Custom-Made Mouthguards Available
Ready to Teach and Educate Parents and Children
Why Prevention Is Key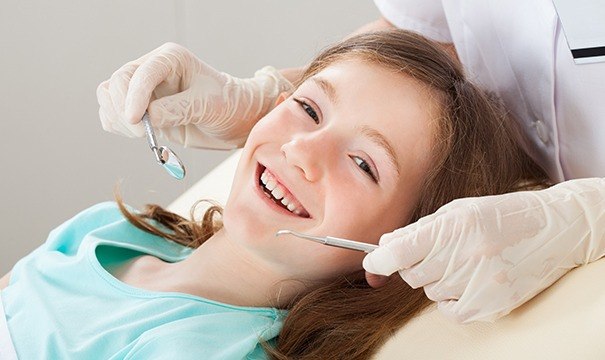 Children smiling at the camera It is true that your child's first set of teeth (the "baby" teeth) will soon fall out and be replaced by permanent ones -- but that doesn't mean that you shouldn't work hard to keep this first set healthy. Tooth decay in children can cause discomfort, and getting treatment may result in a fear of the dentist later on. The baby teeth and the first permanent ones to emerge are at a high risk of developing cavities, as the tooth enamel is softer as it continues to develop. Maintaining excellent oral hygiene and attending regular dental visits during childhood should be a priority to ensure these teeth stay healthy and cavity-free.
What to Expect at Your Child's First Appointment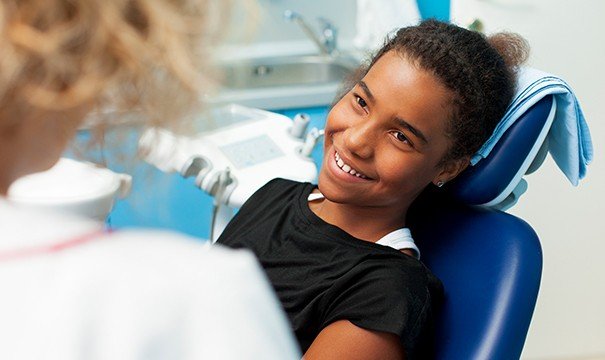 Little girl with toothbrush We agree with the American Dental Association's recommendation that a child should visit the dentist for the first time by the time they turn 1 year old. Regular checkups and cleanings should begin no later than age 3.
When you schedule your child's first appointment, we will plan ahead of time to make sure this visit is as easy and fun as possible. They are free to sit in your lap during the appointment, staying comfortable while we take a peek around their mouth and perform a quick and gentle cleaning.
While checking in on your child's developing teeth is an important aspect of this first appointment, equally important is giving you the chance to ask any questions you may have. Prepare a list ahead of time to make sure you do not leave with any doubts!
Making Oral Health a Priority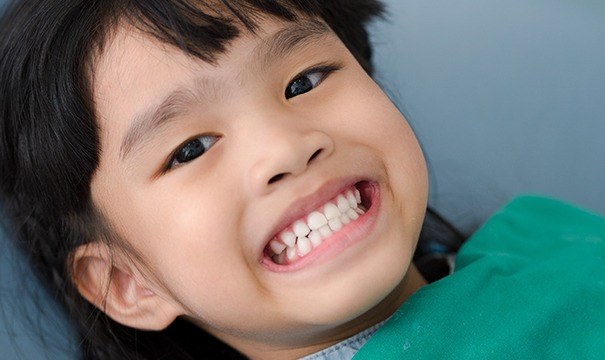 Good oral health habits should be instilled during childhood. Ensure that your little one knows the value of proper oral hygiene and set a good example yourself by brushing, flossing, and visiting your dentist regularly.
Some tips to help your little one love oral hygiene include:
Making brushing and flossing a family affair -- it's more fun when everyone is doing them together.
Let your child pick the toothbrush and paste they prefer. There are sure to be options with their favorite characters and designs.
Start a progress chart and set small weekly or monthly rewards for proper brushing vand flossing.
Avoid negative talk about the dentist when it's time for you to go. Your child is always listening!
Book Your Child's Appointment Today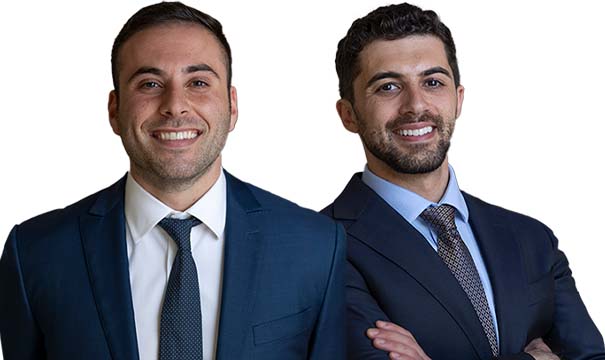 When it's time for your little one to visit the dentist, choose the children's team Attleboro trusts. Your family dentist is at Capron Park Dental! We invite you to request an appointment online today.