Dental Patient Information – Attleboro, MA
We're So Happy to Have You!
New to Capron Park Dental? We are pleased to welcome you to our dental office, and look forward to becoming your family's trusted partner in oral health care. Families and individuals in Attleboro, MA trust Dr. Andrew Luccio, Dr. William Herr, and Dr. Trinh Lakkis to provide high-quality comprehensive dental services, ranging from basic checkups and cleanings to gum disease treatment, tooth replacement, and more. Please feel free to contact us at any time to discuss your oral health, or to schedule an appointment for you or someone you love.
Over 400 5-Star Reviews On &
The Difference In Our Care
At Capron Park Dental, we are pleased to offer patients something different from what might be expected from a dentist's office. Our highly skilled team can draw from a variety of backgrounds, experiences, and specialties to provide superior care. And, our advanced technology allow us to maximize comfort, efficiency, and results.
Our Attleboro team is also committed to staying at the forefront of advances in dentistry, whether that's in our equipment, methods, or even the software that keeps your records and health information safe and private. You can feel confident knowing that a visit to Capron Park Dental guarantees you're receiving the most up-to-date care.
Visit Dr. Luccio, Dr. Herr, or Dr. Lakkis today to experience the difference passionate dental care can make in your life.
Convenient Appointments
In addition to providing effective and comfortable dental care, increasing convenience in scheduling and appointments is one of our top priorities. Capron Park Dental offers extended hours to accommodate your busy schedule. We are also happy to schedule emergency appointments when the unexpected happens to you or someone you love — because no one deserves to be left waiting in pain.
Tired of waiting for a dental office to fit your needs into their schedule? We turn the scheduling process around for our patients' benefit. Request an appointment at your own convenience at Capron Park Dental!
Your First Visit
We maintain that patients of all ages should visit the dentist every six months. Whether you think you need to see the dentist or not, these visits are important for the prevention and early detection of issues like decay and infection.
When you schedule an initial visit at Capron Park Dental, we will provide a comprehensive exam with digital x-rays and photographs of your teeth, gums, and oral structures. Your dentist will thoroughly examine these images in addition to your smile to check for issues like cavities, gum disease, and even oral cancer.
Early detection is the key to providing the most conservative treatment possible, and our friendly team encourages you to stay on top of your routine dental care for teeth and gums that stay healthy and beautiful for a lifetime to come.
Ready to schedule your first appointment with the dental team Attleboro trusts? Contact us today.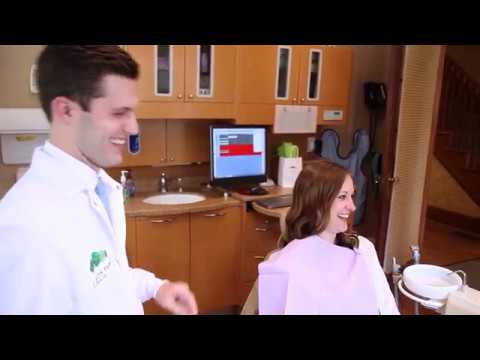 New Patient Forms
As you prepare for your first appointment with us, we invite you to complete your new patient information forms from the comfort of home. This expedites the treatment process and allows you to fill in the documents where all of the information you need is easily accessible. Just click the link below, print & fill out the forms, and bring them in for your first appointment. Don't hesitate to contact us any time if you have questions. We'll be happy to help.
New Patient Forms (Adult) New Patient Forms (Child)
Dental Insurance & Financial Information
You pay a significant amount for dental insurance, and we want to make sure you can use your benefits to the fullest. In our effort to provide affordable dental care that exceeds expectations at every turn, we accept most of the top dental insurance providers, including Altus, Delta Dental, Blue Cross Blue Shield, Cigna, and many more!
Patients who are not covered under a dental insurance plan can take advantage of our flexible financing options to receive the care they need, when they need it, and then pay for it at the pace they are most comfortable with.
Contact our Attleboro, MA dental office to discuss the specifics of your dental insurance plan.
Privacy Policy
General Statement:
This website is for informational use only and should not be used as medical advice, nor is it intended to be used as such. Statements on this website are given only to help in making the choice to use our dental office for your general and cosmetic dental needs as well as to provide you our contact information. If you are having a medical emergency you should contact your nearest emergency care center immediately
We will not sell the name or any personal information of our viewers to any third party. All information gathered from users is only used to conduct our website and our business needs. There are times when certain information is given out to third parties we have a direct, working relationship with because we are required to do so in order to run our business or provide our products and services.