Veneers – Attleboro, MA
Hit the Reset Button on Your Smile
Do you ever catch your reflection in the mirror and get bummed out when you notice all the imperfections in your smile? Are you sick and tired of dealing with teeth that have chips, cracks, stains, or gaps? Then you might benefit from a cosmetic dentistry treatment known as veneers. These custom-made restorations can be used to correct virtually all minor smile flaws in just a couple of appointments with your Attleboro dentist. They allow you to essentially hit the rest button on your smile by making your aesthetic imperfections disappear. To learn more about veneers and whether this is just the treatment you need, simply keep reading below.
Why Choose Capron Park Dental for Veneers?
Correct Multiple Smile Flaws in One Treatment
Dental Ceramic Perfectly Resembles Tooth Enamel
Can Last a Decade or Even Longer
What Are Veneers?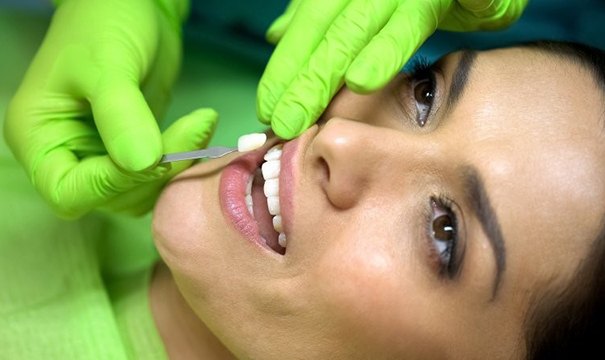 Veneers are wafer-thin shells of dental porcelain that are affixed to the front-facing surfaces of whichever teeth you want to appear flawless. You can think of them like little "masks" for your teeth to cover up your dental imperfections. Each veneer is custom-made to look like a perfectly natural part of your smile. The shape of your face, your skin tone, and the size, shape, and color of your surrounding teeth are all taken into account when designing these restorations.
Am I a Good Candidate for Veneers?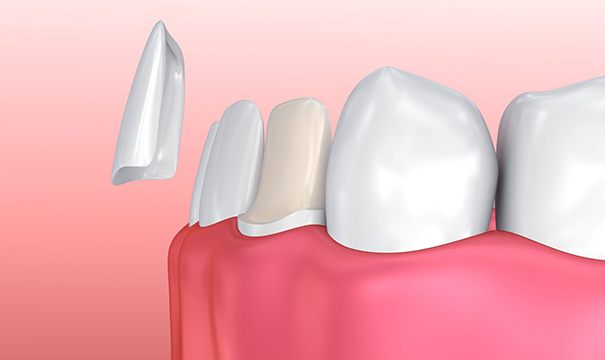 In general, if you have a problem with the appearance of one or more of your front teeth, you might be eligible for veneers. They are designed to fix such issues as:
Cracked or chipped teeth
Stubborn stains or discoloration
Small gaps between teeth
Misshapen, worn-down, or stubby teeth
Because veneers are often a purely cosmetic treatment, we ask that your smile me infection-free before we place them. Any cavities or traces of gum disease must be treated prior to your receiving veneers.
What Is the Process of Getting Veneers?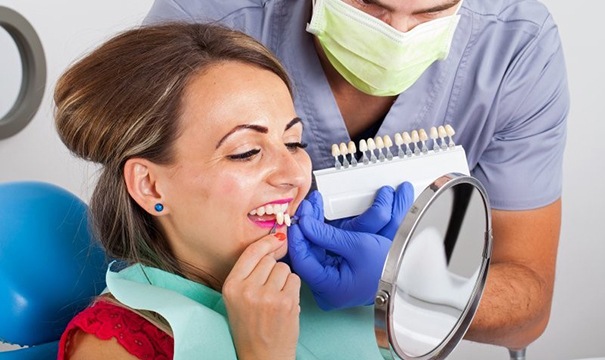 Getting veneers placed only takes two appointments, not counting your initial consultation. During the first of these two visits, one of our dentists will numb you up and then remove an ultra-thin sliver of enamel from your affected teeth. This step ensures that your veneers will lay flat in the line of your smile and not bulge out. Then, we take detailed impressions and send them to a dental lab, where your restorations will be custom-built by a skilled dental ceramist.
In the meantime, we can affix your teeth with temporaries to not only protect your teeth, but allow you to essentially take your new smile for a test drive. After a few weeks, your permanent veneers will be ready. You'll return to our office, where we'll replace your temporaries with your actual veneers, and voila! It will be like you were born with a perfect set of pearly whites.
What Are the Benefits of Veneers?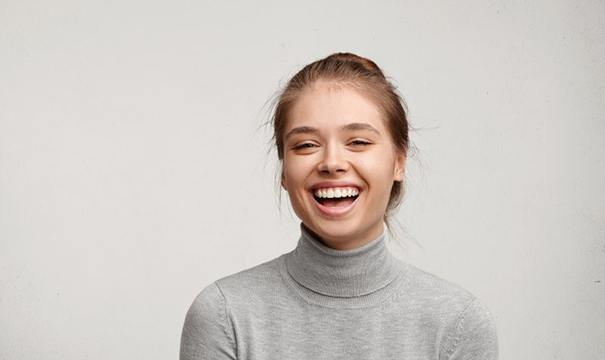 Veneers come with a multitude of benefits, some of which include:
Dental porcelain mimics tooth enamel extremely well, even in the way it reflects light.
They can correct several different smile flaws in just one procedure.
Veneers are much more resistant to staining than your natural teeth are.
No special care is required; just brush, floss, and attend dental checkups and cleanings as you normally would.
Veneers have the potential to last a decade or even longer with proper care.
Less enamel is removed during placement than for dental crowns, making it a more conservative treatment.
Are you ready to hit the reset button on your smile by getting veneers? Then contact us today to set up a consultation.