Replace Missing Teeth – Attleboro, MA
Multiple Solutions for Long-Lasting Tooth Replacement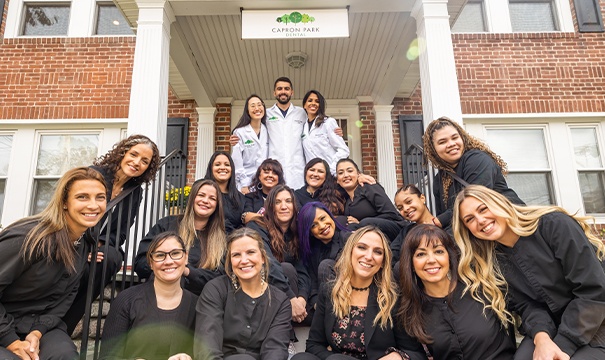 The moment a tooth is lost, many aspect of your oral health can begin to change. Not only will your neighboring teeth begin to shift, but your face will start to change shape. Eating certain foods may become difficult or impossible, affecting your overall diet. Thankfully, Capron Park Dental has multiple solutions for restoring teeth to the fullest, whether it's through bridges, dentures or dental implants. Give our dental office a call to schedule a consultation and confirm which solution to replace missing teeth in Attleboro, MA is right for you!
Why Choose Capron Park Dental for Tooth Replacement?
Tooth- and Gum-Colored Materials Utilized
Start-to-Finish Placement for Dental Implants
Restorations Highly Customized By Experts
Dental Bridges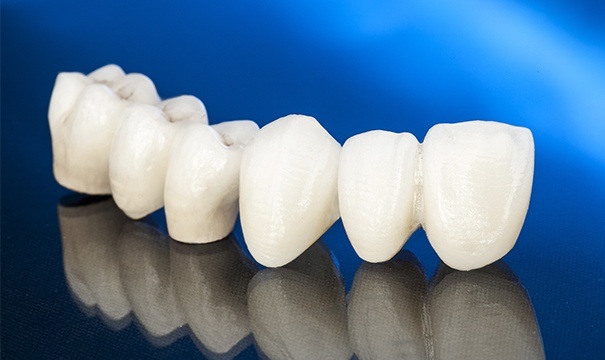 If you have single or multiple consecutive missing teeth, a dental bridge is likely the most effective solution for your smile going forward. Dental bridges can be used to replace one or more teeth at a time by fusing together multiple crowns together. The crowns that fill the space in your smile are known as pontics, while the crowns adjacent are hollowed out so they can be placed on top of existing teeth.
Dentures & Partial Dentures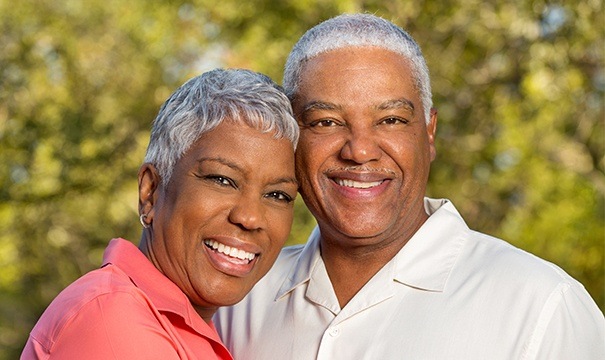 For patients who have lost several teeth, or for those who are missing an entire row of teeth in the upper or lower jaw, full or partial dentures provide a natural-looking replacement that restores full smile confidence. A partial denture replaces missing teeth when at least one natural tooth is present in the gum line. It fits in securely with the surrounding teeth like a missing puzzle piece. The complete denture replaces a full arch in the top or bottom of the mouth and is secured using natural suction or with a small bit of denture adhesive.
Learn About Dentures and Partials
Dental Implants
For eligible patients, dental implants provide a superior tooth replacement that closely mimics the natural tooth structure. Dental implant procedures boast a success rate of up to 95 percent. Performed in two phases — implantation and restoration — dental implants may take up to a year to complete, but provide unsurpassed stability that can last for a lifetime with proper care. Capron Park Dental performs quality dental implant restorations for patients following tooth loss. Dental implants can support a quality crown, bridge, or full or partial denture.