Periodontal Treatment – Attleboro, MA
Taking Care of Your Gums Protects Your Smile
While many people may not think about the gums that often, they are an incredibly important part of your long-term oral health. When gums become infected, they can actually put the rest of your teeth at risk. Without healthy gums, your teeth can even fall out, forcing you to rely on future tooth replacement later. With the help of scaling and root planing treatment, we can treat even the most severe effects of gum disease, so don't wait to call our dental office for periodontal treatment in Attleboro, MA if your gums feel tender or sore!
Why Choose Capron Park Dental for Periodontal Treatment?
Soft Tissue Laser Dentistry Improves Comfort
Dentists Dedicated to Follow-Up Treatment
Therapy is Personalized to Your Needs
Scaling & Root Planing
Scaling is the process in which plaque and tartar is removed from both above and below the gum line. This prevents the infection from continuously spreading to other areas of the mouth and reduces inflammation of your gum tissue. The second part of treatment is root planing, which involves smoothing out the tooth roots so they can reattach to the gums. This prevents gum recession from continuing. Treatment is typically performed every three of four months.
Gum Grafting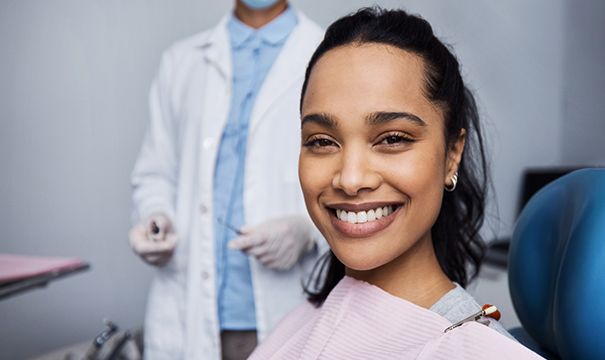 Many patients suffer from gum recession – are you one of them? It's when the soft tissues of the mouth pull away from the teeth, negatively affecting the aesthetics of your smile and increasing your chances of oral health problems. Luckily, our team at Capron Park Dental can address the issue with gum grafting in Attleboro, which can be completed in as little as one appointment.