Emergency Dentist — Attleboro, MA
Don't Put Off Emergencies, Give Us a Call!
Emergencies of any kind are stressful. However, we understand that it can be especially unsettling when something suddenly goes wrong with the health of your teeth or gums. Stay calm knowing you can call the team at Capron Park Dental when you need us most. Avoid unnecessary trips to the emergency room — your emergency dentist in Attleboro provides urgent care for knocked-out teeth, loose or dislodged teeth, toothaches, and anything else you believe requires immediate attention. If you'd like to learn more about our services, continue reading or reach out to our friendly team today!
Why Choose Capron Park Dental for Emergency Dental Care?
Same-Day Appointments Available
Multiple Tooth Replacement Options
Multiple Experienced Dentists In-House
What to Do in a Dental Emergency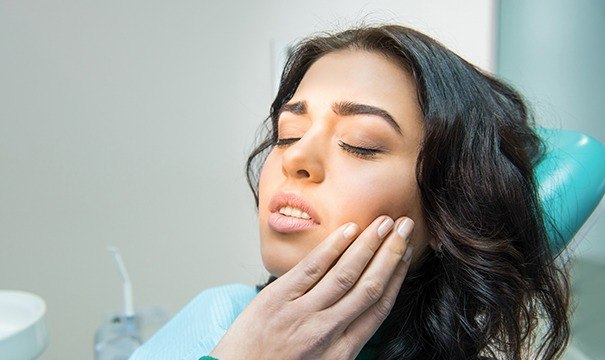 Call our office. The sooner you give us a call, the more likely we'll be able to see you that same day. Plus, we'll be able to provide you with first-aid instructions to help you manage your situation in the meantime.
Have an emergency exam. When you get to our office, we'll perform an emergency exam to determine the extent of your situation. Our team will begin working on a custom treatment plan to get you the prompt relief you deserve.
Get the care you need. Your comfort is our number one priority, which is why we'll work quickly to relieve your pain. We'll also explain your options to address the root cause. Some common solutions include fillings, dental crowns, root canal therapy, and extraction.
The Most Common Dental Emergencies
When a dental emergency appears, the first thing you should do is give our dental office a call. By doing this, you not only get a chance to schedule an emergency appointment (hopefully for the same day), but you'll also get helpful advice on what you need to do next. The sooner you get your dental emergency handled, the more likely you'll get out of discomfort and prevent your situation from getting worse. Until you arrive, here's what you should do depending on the emergency you're having.
Understanding the Cost of Emergency Dentistry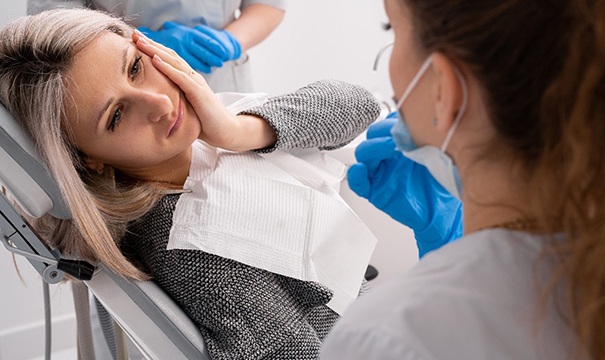 Perhaps you already know you need urgent dental care; you may even be eager for it! Still, you might hesitate due to the cost of emergency dentistry in Attleboro. That's natural enough — treatment wouldn't make sense if it exceeds your budget. However, the truth is that a dental emergency's price varies by patient. How much you pay, then, will depend on your unique situation. Fortunately, Capron Park Dental can help assess your options to ensure affordability. To learn more, keep reading or call our office for details!
Every Dental Emergency is Different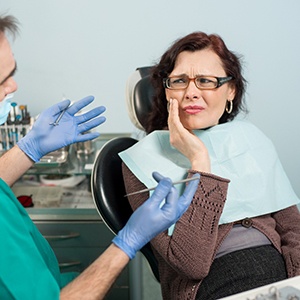 In itself, an emergency dental visit is inexpensive. After all, the appointment's main focus is learning your needs and confirming which treatment will solve your issue. The bulk of urgent care's cost comes from the prescribed solution, which can't be found until we see you in the office. Such a remedy could include the following:
Root Canal Therapy
Tooth Extraction(s)
Dental Crown(s)
TMD Therapy
Whatever your problem, you can rest assured: our team will explain its findings, the recommended treatment plan, and the estimated costs beforehand. That way, you'll know exactly what to expect.
Does Dental Insurance Cover Dental Emergencies?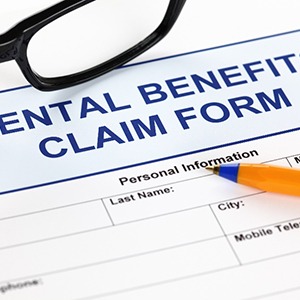 Often enough, dental insurance does apply for dental emergencies. Some plans fully cover one yearly emergency exam, though most only partly cover services for hurting teeth. This partial coverage usually ranges from 50-80% in the latter cases.
That said, every plan is different, and yearly maximums usually come into effect. Therefore, you should confirm things with your insurance company before committing to anything. Our team can even help you do so.
Other Options for Making Dental Emergencies Affordable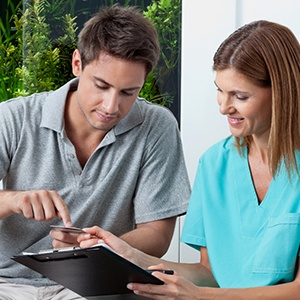 Even if you lack dental insurance, there are other ways to make dental emergencies affordable.
Take Capron Park Dental, for instance. Our office offers membership plans that include various complimentary services and discounts. One such service is an emergency exam and X-rays! As such, you could get a free urgent-care visit in exchange for a low monthly fee. To find out more about these plans, just call us.
Taking Care of Your Smile Saves You Money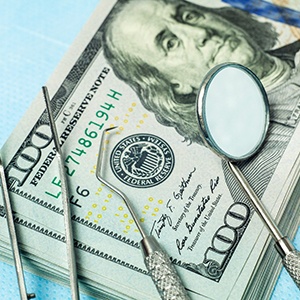 Most dental emergencies stem from issues like unchecked infections and dental damage. Consequently, you could save thousands of dollars over time by preventing them with solid tooth care. The best way to cut costs at the dentist's office is thus by investing in dental visits and good oral hygiene.
Of course, you'll also save money by immediately taking care of a dental emergency. The longer you wait after first noticing the problem, the more the costs will grow. For instance, a quick emergency visit could mean the difference between root canal therapy and an extraction that involves dental implants.
As you can see, we at Capron Park Dental are ready and willing to assist you with dental emergencies. Even better, our team will navigate the cost to make your treatment budget-friendly! All that being the case, don't hesitate to call us for help.
How to Prevent Dental Emergencies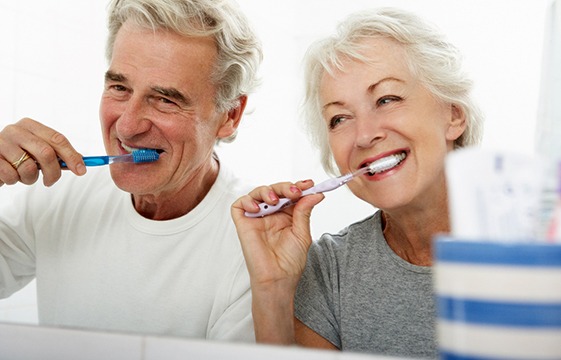 The good news is the majority of dental emergencies can be prevented when you have the right at-home oral care routine. Brushing twice a day with fluoridated toothpaste, flossing daily, and visiting our dental office once every six months for exams and cleanings helps you avoid most tooth decay, gum disease, and oral infections. You should also use a mouthguard when playing sports or a nightguard if you grind or clench your teeth while you sleep. Never use your teeth as a tool.
Dental Emergency FAQs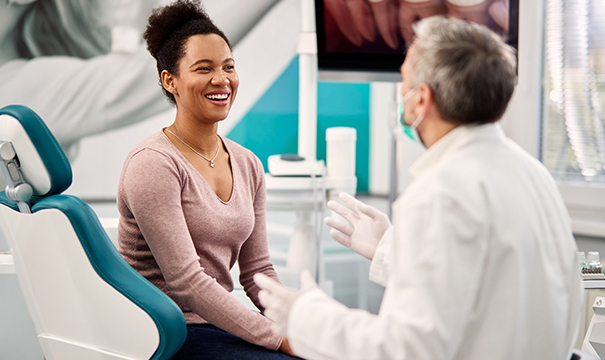 No matter how many precautions you take, a dental emergency in Attleboro can still occur when you least expect it to. If you ever find yourself needing urgent care from an emergency dentist in Cumming, don't hesitate to give our office a call. We'll do everything possible to get your smile back on the right track! In the meantime, you can review our answers below to several frequently asked questions to better understand how to manage your situation. Should you have any other questions, contact us for personal assistance!
How Should I Sleep with Tooth Pain?
If you've ever had a toothache before, you know from experience how debilitating it can be. The pain may keep you at night, preventing you from getting some much-needed sleep. Fortunately, you can ease the pain by keeping your head elevated while you sleep. Doing so will help stop blood from rushing to your head and intensifying the toothache. In addition, you can take over-the-counter pain medication as needed and stay away from acidic, cold, or hard foods. A cold compress can also be used to ease your discomfort.
Do I Need to Visit for Minor Chips to Teeth?
Teeth cannot heal on their own when they become damaged. If they're ever chipped, fractured, or broken, you need to seek treatment right away to prevent further issues, especially if your tooth has a sharp or jagged edge. Otherwise, it can lead to you accidentally cutting your gums or oral tissue by accident. At Capron Park Dental, we'll recommend a solution after evaluating the severity of the break.
Can Superglue Be Used to Repair Broken Dentures?
No! You should never use superglue to repair your dentures. It contains chemicals that can be toxic, potentially leading to an allergic reaction in some patients. Additionally, superglue can affect the way food tastes. It won't last a very long time after it's applied to your dentures anyway because it does not hold well in damp environments.
What Should I Keep in My Emergency Dentistry Kit?
It's a good idea to be prepared for the unexpected! That said, you should have an emergency dentistry kit with you at all times that contains the following essentials:
Small sealable storage container for teeth or restorations
Sterile gloves
Gauze pads and dressings
Cotton balls
Dental cement or another temporary filling material
Denture adhesive
Petroleum jelly
Anti-inflammatories like ibuprofen
A topical anesthetic such as Orajel or a similar product
Dental floss
Ice pack
Your emergency dentist's contact information