Family Dentistry – Attleboro, MA
Treatments Catered to Those of All Ages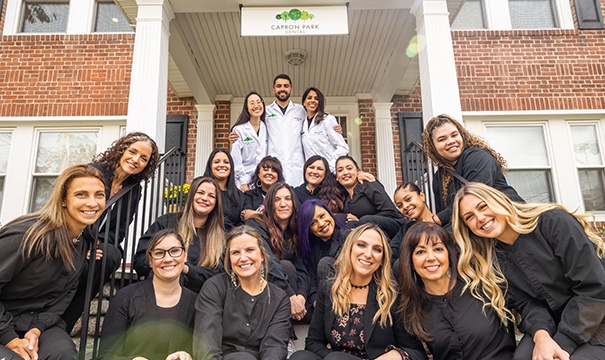 At Capron Park Dental, we are dedicated to helping patients of all ages get healthy smiles and keep them with family dentistry. Every member of our team truly cares about patients, and we go above and beyond to create lasting relationships founded on trust and respect. Our goal is to provide necessary dental services in a pain and stress free atmosphere where patients of all ages always feel safe and comfortable. If you're new to Attleboro or one of the surrounding areas of Mansfield, Plainville, North Attleboro, or Norton, we hope you'll consider visiting our Attleboro family dentist and team for all of your oral health and hygiene needs. When you're ready to learn more or schedule an appointment, please call our team. We'll be happy to answer your questions or schedule a treatment visit to our dental office for family dentistry in Attleboro, MA.
Why Choose Capron Park Dental for Family Dentistry?
Most all Insurance Accepted
Wide Array of Services
Flexible Hours and Same-Day Appointments
Great Hours & Availability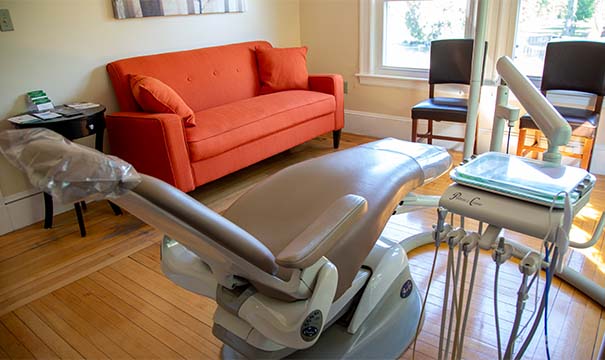 Every family is different, but if there's anything shared by most Attleboro families it's busy schedules. We know you already have a lot on your plate, but it's important to make room in your family's busy schedule for dental care. That's why we do our best to accommodate whole families on the same day whenever possible. We're also adding extended evening and Saturday hours to allow patients to plan their dental care around their schedules.
Comprehensive Dentistry Services Under One Roof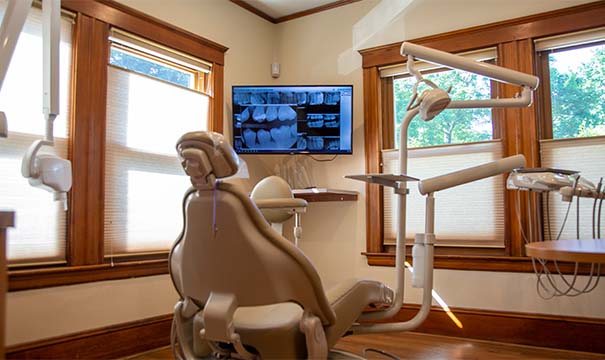 When the Capron Park Dental team says comprehensive we mean it. Our skilled dentists and dentistry team can provide all the typical preventive, restorative, and cosmetic dentistry services you'd expect to find a local dental office, but we also provide a wide range of more advanced treatments, including:
Invisalign clear braces and Six Month Smiles orthodontic treatments to align teeth quickly without adversely impacting the appearance of your smile
Take home teeth whitening gives you a brighter smile and can be used again and again!
Periodontal therapies and maintenance for gum disease
Pain relieving TMJ therapies
Complete dental implant supported tooth replacement plans
Root canal therapy to relieve pain and save damaged teeth
Same Day Appointments Welcome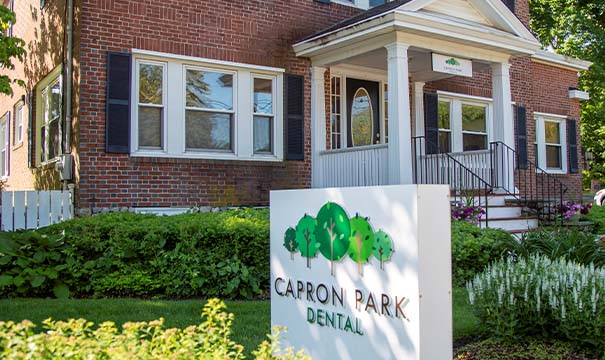 Despite our best efforts to maintain the optimal level of oral health, we know that dental emergencies happen. When they do, you can always count on the Capron Park Dental team to help. We provide same day emergency visits whenever possible, and even if we can't fit you in the day you call, we provide phone consultations to walk you through at home care. We also welcome walk ins, so please don't hesitate to drop by if you're in the area. We'll do our best to accommodate you.
Family Dentistry Frequently Asked Questions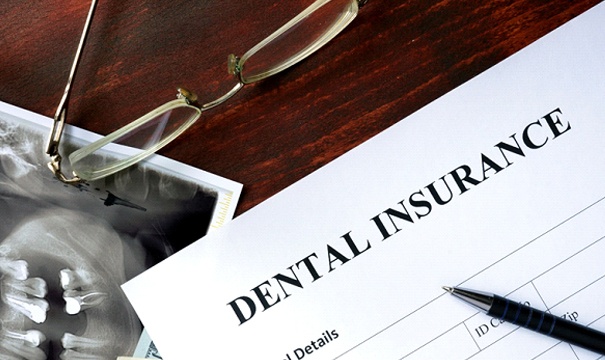 Do you have questions about visiting Capron Park Dental for family care? We offer a wide range of services for all of your loved ones, no matter their age! Below, we've answered some of the most common questions we get from patients for your convenience.
Can my entire family schedule their appointments at once?
One of the best benefits about visiting our dental office for family dental care is that you can condense your schedule by scheduling all of your family's dental appointments at once. That way, you won't have to drive across town in order to make sure that your loved ones are receiving the high-quality care they deserve.
We also provide same-day appointments in case you or your child experiences a dental emergency. This allows us to provide you with fast, pain-relieving treatment so you don't have to sit in pain for the entire day.
Do my children need dental sealants if they get cavities?
One of the most common oral health problems for children are cavities. This is primarily due to the fact that they're still learning how to properly brush, floss, and take care of their teeth. However, some children have deep grooves in their back molars that are more susceptible to trapping sugars and carbohydrates that attract harmful oral bacteria. In these cases, we'll likely recommend that your child get dental sealants to keep this from happening and reduce their risk of dental decay.
If you're curious about this kid-friendly treatment and would like to know more, you can always ask during your child's next checkup and cleaning. They're also a great option for adults who regularly get cavities too!
How often do I need a dental X-ray?
While adults typically get dental X-rays once every year, children usually receive them every six months at each of their checkups and cleanings. This is due to the fact that their mouths are still developing, and it's important that we're able to diagnose and treat any emerging oral health issue before they cause damage to their permanent teeth.
When you get a dental X-ray, we're able to see the hidden area of your mouth below the gums that can develop harmful issues that often don't exhibit signs or symptoms. Some of these problems include:
Infections
Decay beneath existing fillings
Jawbone loss
Cysts and tumors
Do you take my dental insurance?
At Capron Park Dental, we accept nearly all dental insurances and are more than happy to answer any concerns or questions that you have about your coverage. Our team member, Dacia, helps make sure that our patients are able to maximize their benefits. We also have some convenient additional financial options if you'd like to learn more.