Cost of Dentures - Attleboro, MA
How Much Do Dentures in Attleboro Cost?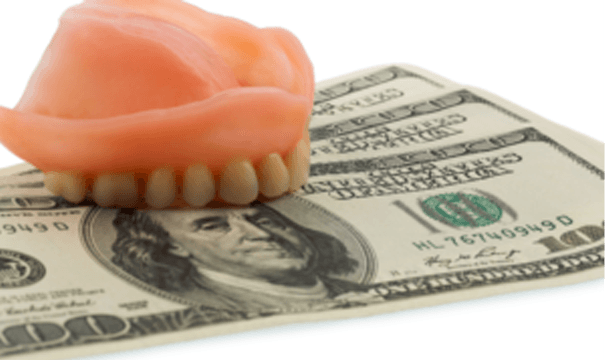 Although tooth loss has declined over the last several decades, there are still roughly 120 million people in the United States with at least one missing tooth and another 36 million who do not have any remaining natural teeth. When living with an incomplete smile, it not only lowers your self-esteem, but also negatively impacts your quality of life and oral health as well. To resolve the complications, you can get dentures; however, you are concerned about the cost of dentures from your Attleboro, MA dentist. While you will have to pay out-of-pocket, they are the most affordable and convenient solution.
How Much Do Dentures Cost?
There is no set price for dentures because there are several factors that will influence the amount you can expect to pay, such as how many teeth are being replaced, the materials used, and your insurance coverage. On average, you can expect to pay:
Basic denture per palate: $300 to $1,500
Full set: $600-$3,000
Removable partial: $300-$4,000
Implant-supported denture: $3,500+
There is clearly a large price differential, which can have you a bit confused as to how much your new smile will cost. While it may be tempting to choose the cheapest option possible, this will impact the quality and durability of the prosthetics. Although they may be more affordable, they will not last long and will need to be replaced more often. As a result, it is best to invest in a quality denture to make the most of your purchase.
How Much Can I Expect to Pay?
When determining the cost of your new smile, there are many factors that you will need to consider, such as:
Materials Used: High-end materials will cost more, but they more closely mimic the gums and teeth while offering a comfortable fit. In addition, they often last longer and are less prone to chipping and cracking.
Additional Procedures: It is not uncommon to need tooth extractions or additional procedures prior to receiving your dental prosthetics, which will increase the cost.
Insurance Coverage: Depending on your specific policy, your dental insurance can cover as much as 15% to 50% of your dentures.
Specialist Charges: If you suffer from gum disease or require a specialist, like a prosthodontist, their fees will also be included in the amount you pay.
Maintenance Fees: To promote the longevity of your new smile, your dentures will require maintenance and adjustments. Although this amount will not be due upfront, it is important to consider the cost when getting your replacement teeth.
Complete Your Smile Today!
If you are concerned about the cost of dentures, do not let that stop you from treating your missing teeth. Your dentist will help you find an effective solution that accommodates your budget.