Spring Flowers Will
Flourish Again Soon!
We hope you've been enjoying our Patient E-Newsletter so far! Today, we're proud to offer the Attleboro community Volume II to keep you all updated on our practice.
This year has already shown us a relentless number of Nor'easters, but just like the year before, it will soon come to pass. Before you know it, we'll be cheering at the next Red Sox game, catching some rays at the beach, and running in the Boston Marathon while the sun shines down upon us all.
In Volume II, we wanted to mention the new benefits you'll be able to take advantage of by the time summer arrives. We'll also be meeting a new staff member and showcasing a patient we think you'll enjoy hearing about. We hope to see you again at your next appointment!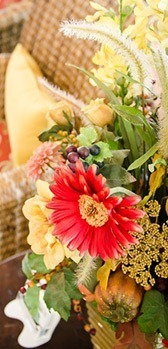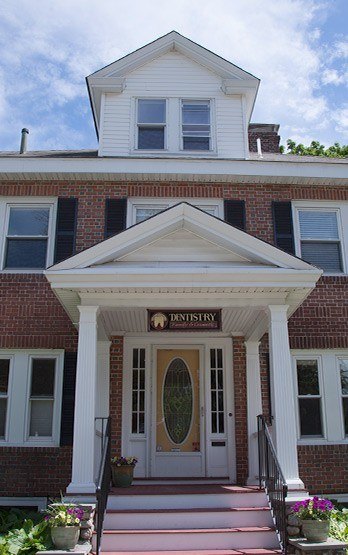 Our Office Hours,
Your Convenience!
At Capron Park Dental, we understand that patients have difficulty making it to their appointments during the week. Fortunately, by having Dr. Herr and Dr. Luccio available to your family, you'll be able to get the care you need on your own time.
Take advantage of our early morning office hours. We open our doors at 7:30 Monday through Thursday. We offer evening office hours on Tuesday and Wednesday for your convenience as well. We're always trying to make it easier for families who care about their oral health, so feel free to schedule an appointment during these times.
Additionally, you can have multiple family members receive care at the same time! Now you don't have to run back and forth from the dentist to pick up family members or make them sit in the office while they wait their turn in the dentist's chair. Schedule an appointment with us today and you'll be smiling brighter in time for summer!
Call Us Today


to Get a Same-Day Appointment
Meet Your Dental
Insurance
Coordinator Dacia
Working with health insurance companies is no small task, and dental insurance is certainly no different. That's why, with Dacia's help, you can make sure you're getting the most out of your insurance benefits. With over 9 years of experience working in the dental industry, 6 of which have been at Capron Park Dental, you can feel confident in her abilities to help plan your dental care ahead of time.
A large part of her role on our team is working with insurance companies on the behalf of our patients when they decide not to pay for the important care that is supposed to be covered under your plan and for which you pay your expensive monthly premiums. Dacia's hard work helps to ensure that the insurance benefits you have already paid for will actually be something you can count on when you need to restore and maintain your oral health. If you have any questions regarding your insurance plan and its defined benefits, Dacia would love to speak with you at your next visit!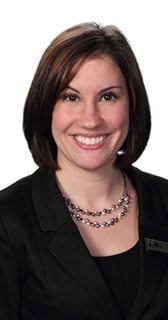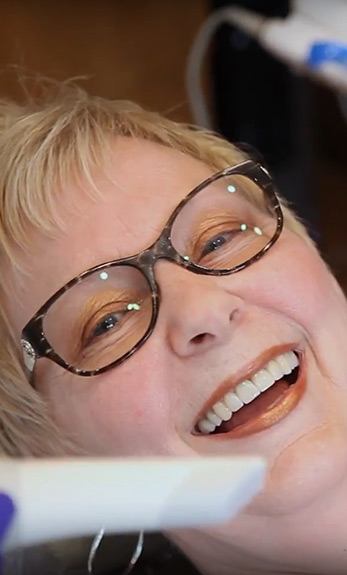 "Hollywood,
Here I Come!"
Meet Forshia, a motivational speaker who at one point in her life struggled to see her dentist. Since her fears kept her out of the dental chair, she realized that it was negatively affecting her oral health. But as she started working with the dentists at Capron Park Dental, she quickly found that it was the right place for her.
We always try to provide options when helping patients develop a long-term treatment plan. By being transparent and kind, we can build a relationship and create a path dentists and patients can take together. It was these steps that helped Forshia get on board with her Smile Makeover plan and face her fears for good.
To Dr. Herr, working with Forshia was a rewarding experience because he enjoys helping people smile, and Forshia's smile is quite contagious. After treatment, Forshia mentioned "If you see this woman driving down the road, smiling in the rearview mirror, that's probably me!
It warms our team's hearts when we see patients provide positive feedback regarding their experiences and satisfaction with their care. That's why we all wanted to offer a big "thank you!" for the 5-star rating you've all helped our practice achieve. We couldn't be prouder to hold the honor of being named the highest rated dental office in all of Attleboro!
We work hard every day to earn your trust and respect and we are always listening for new ways we can improve our office. If it wasn't for all of you and your loyalty as well as your valuable feedback, we wouldn't be in the position we are today. We know that expectations are higher than ever and it is exciting to all of us to have an opportunity to prove our worth to you and your families at each and every visit. Of course, if you're learning about Capron Dental Park for the first time, give us a call today so that you can experience our office for yourself!
We Appreciate Your Feedback!

Have Any Questions?


Contact us Today!