Dental Crowns & Bridges – Attleboro, MA
Rebuild Your Smile and Boost Your Confidence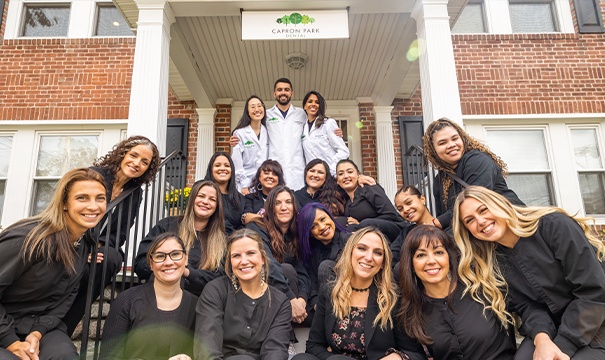 Even people with excellent dental hygiene habits are vulnerable to dental damage and tooth decay over time. When one or more of your teeth become severely damaged, you may need dental crowns and bridges in Attleboro, MA. If so, you'll be pleased to know that our local team here at Capron Park Dental can help you achieve a healthier, restored smile once again.
Why Choose Capron Park Dental for Dental Crowns & Bridges?
Implant-Retained Versions Available
Natural-Looking Materials Provided
Trios 3D Scanner In-House
What Is a Dental Crown?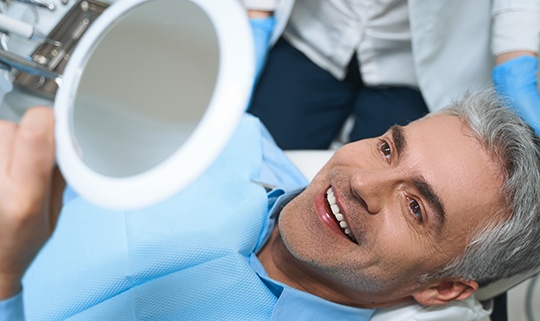 A crown is a tooth-shaped cap crafted from high-quality dental materials. It fits directly over a damaged tooth to restore its form and function. Since dental crowns are single dental restorations that are designed to cover a damaged or weak tooth, they have been proven to be a great way to treat a variety of dental issues, including:
Stabilizing has been affected by a large amount of tooth decay, so much so that even a dental filling won't help to fix it.
Assisting a tooth that has already suffered from decay, been filled, and needs additional support.
Repairing a tooth that has suffered from trauma like a dental accident that's compromised its structure and stability.
Making over a tooth that has a major cosmetic flaw, like discoloration from metal fillings.
Holding a tooth together that has become weak and is at risk for cracking into pieces.
Replacing a tooth with the help of a dental implant, a dental crown can be attached for a great tooth replacement solution.
Covering a tooth that has been treated with root canal therapy, a dental crown can seal the tooth infections in the future.
The procedure for a dental crown is usually completed over two visits to your dentist's office. The first appointment is used for planning and preparing for the dental crown, and the second visit is for its final placement.
What Is a Dental Bridge?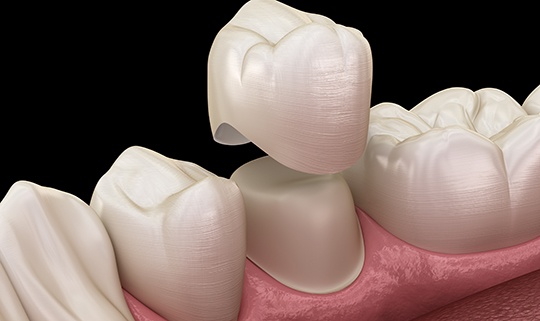 While a dental crown restores damaged teeth or replaces a single missing tooth, the dental bridge replaces two or more teeth that have gone missing in a row -- but it's made up of multiple dental crowns. The dental bridge can be fixed or removable.
Just like with dental crowns, the process for a dental bridge requires at least two visits to your dentist's office. The first is for treatment planning and tooth preparation, and the second is for the placement of the dental bridge.
Get Your Dental Crowns and Bridges Today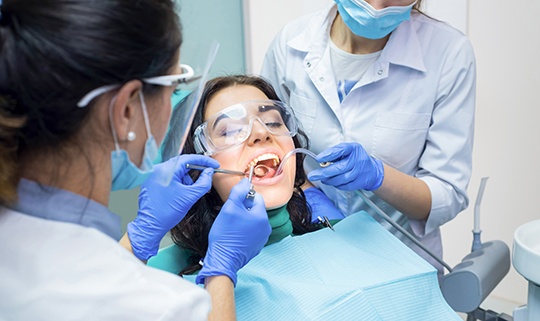 If you're interested in getting an effective dental crown or bridge in Attleboro, you should visit our dental office for a scheduled consultation. Meeting with an expert dentist is the best way to discover the best restorative care for you—including potentially getting a crown or bridge.
Your dentist in Attleboro is the expert in restorative dental care, including crafting customized dental crowns and bridges. If you've got a severely damaged tooth in need of a solution, don't hesitate to give us a call!