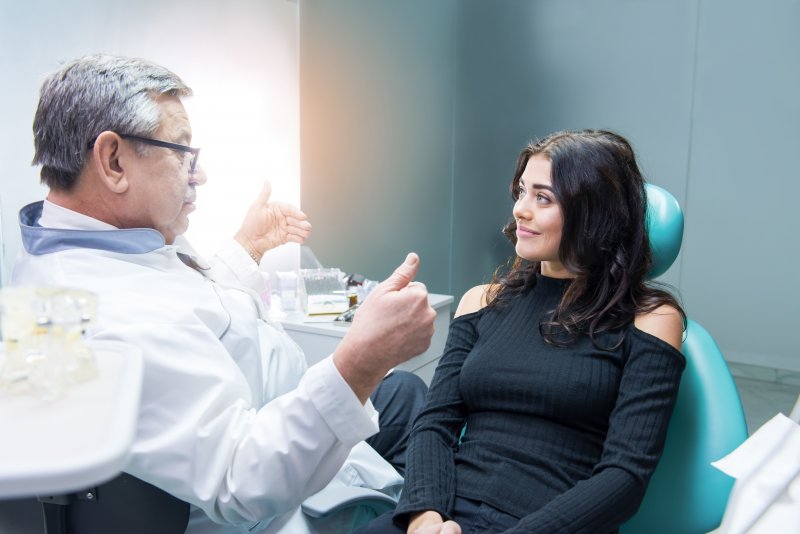 Are you self-conscious about your smile? Do you often hide your teeth when taking a photo? If so, then you've probably considered getting a complete smile makeover for an amazing new look. While you may be excited to commit to this process, you should also make sure you understand what to expect with the experience. Keep reading to learn five questions you should ask your dentist about your smile makeover in Attleboro.
Question #1: What Types of Dental Issues Can a Smile Makeover Correct?
The kind of makeover you'll get for your smile will depend on the type of problem you might have. Most dental issues that can be corrected include chipped, uneven, broken, misshapen, or discolored teeth. If you're wanting a brighter smile, you could simply get professional teeth whitening. For additional changes, you might consider veneers which offer a more enhanced appearance for your pearly whites.
Question #2: How Long Will It Take to Get My Smile Makeover?
Before going through with any procedure, be sure you're clear about the estimated time it'll take to get your makeover. Some treatments require more than one visit to complete, so you'll want to know your options to schedule your appointment accordingly and avoid any surprises.
Question #3: Will My Smile Look Natural?
While you'll want to improve your smile, you also want to be sure it won't appear unnatural. The good news is that most treatment options can enhance your teeth while maintaining a natural shape and color! Feel free to inform your dentist if this is something you're concerned about.
Question #4: What Will You Do to Make My Smile Makeover Last?
If you're about to undergo a profound cosmetic treatment, then you'll want to be sure it stands the test of time. You should always consult with your dentist any steps you can take to make certain your brand-new smile will last you for years to come.
Question #5: Can You Show Me "Before and After" Examples of Smile Makeovers?
One of the best confidence boosters when considering a smile makeover is to see examples of past patients. Ask your dentist if you can see before and after shots of people who underwent cosmetic treatment for issues similar to yours. They will be more than happy to share their work and to help ease your concerns.
A smile makeover is a worthwhile investment for your appearance and self-esteem, so you should ask all the questions you can think of to understand your treatment completely! Feel free to discuss with your dentist about your future pearly whites, and they'll be glad to walk you through the process.
About the Practice
At Capron Park Dental, we pride ourselves on providing high-quality and passionate dental care for the surrounding communities. Using advanced technology with a focus on patient comfort, we offer multiple treatments for optimizing your teeth, including a complete smile makeover. If you want to schedule a smile makeover consultation, visit our website or call us at (508) 222-5950.