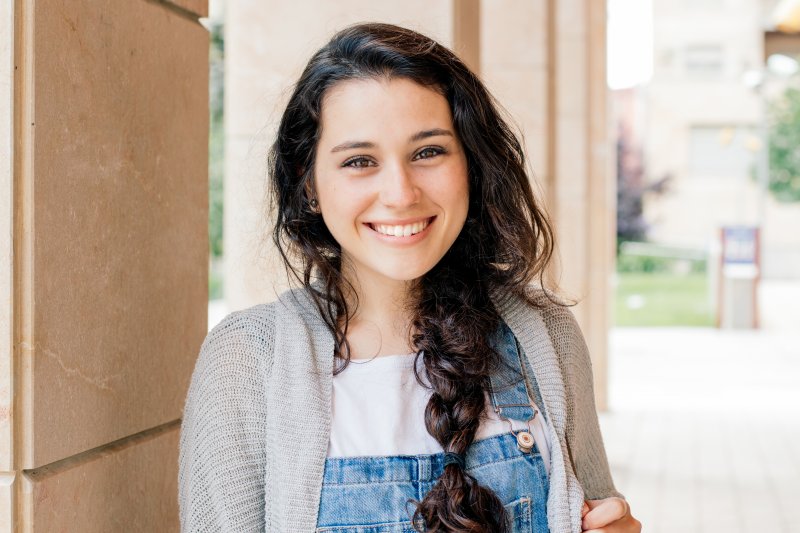 Being insecure or uncomfortable about the appearance of teeth isn't limited to adults. There are many teens out there that are unhappy about how their smile looks, and it can take a toll on their overall self-esteem. The good news is that cosmetic dentistry isn't limited to adults. There are several cosmetic treatments available that can help teens feel more confident about showing off their smile. Continue reading to learn what they are.
Teeth Whitening
Teeth whitening isn't generally a good option for kids who are still growing, but if your teen has a fully developed smile, generally at around the age of 16, they may be a good candidate for the treatment. Surface stains and discoloration that make them uncomfortable can be lifted and reduced. After checking their smile for any preexisting oral health issues, their dentist will use a teeth whitening agent that will create an oxidation reaction that bubbles through the porous enamel and lift away stains. Ultimately, they can leave the office with a smile that is up to ten shades brighter!
Dental Bonding
Chips, gaps, and stains aren't just something that adults face. Teens can experience the same thing. If your child is an athlete and has experienced a mild dental injury when they were out on the field, or they have a few unsightly gaps, these aren't things that they need to settle for. With the use of a tooth-colored resin, their dentist can correct mild aesthetic issues that they aren't comfortable showing off.
Invisalign
Metal braces leave patients with gorgeous results, but many teens don't want to be showing off metal brackets and wires throughout the duration of their treatment. Instead, they could opt for Invisalign to straighten their smile. This treatment uses a series of clean, customized aligners that gently apply pressure to the teeth in order to straighten them. They are virtually invisible, so no one will even be able to tell that your teen is wearing them when they smile for the camera. They also won't need to worry about any dietary restrictions throughout the duration of their treatment. They just need to be sure to remove their aligners before eating and thoroughly clean their teeth before putting them back in.
Cosmetic dentistry isn't exclusively for adults. Teens are able to benefit as well. Talk to their dentist to come up with a plan that works best for your son or daughter.
About the Author
At Capron Park Dental, there are four skilled dentists committed to providing high-quality dental care to patients in the Attleboro area. With their combined expertise, patients are able to get pretty much anything they need in one convenient location. To learn more about cosmetic dentistry or to schedule an appointment for your teeth, visit their website or call (508) 222-5950.