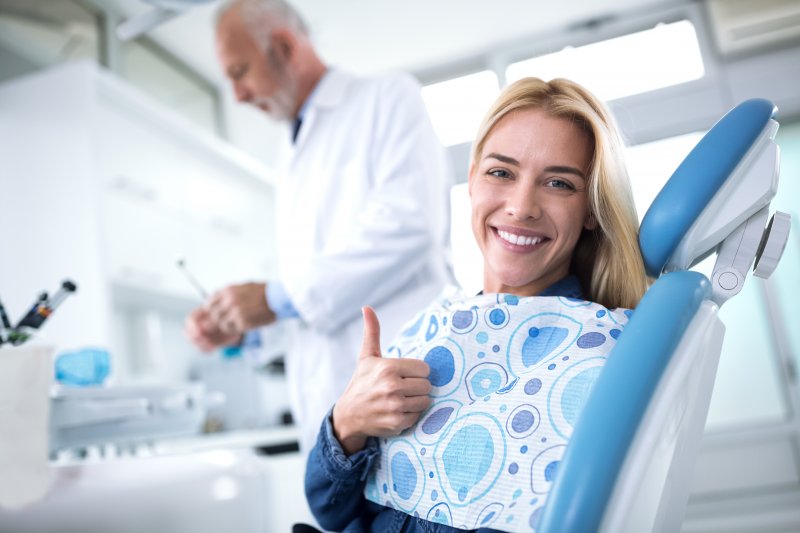 With new information being provided each day, it can be difficult to know what is considered safe or dangerous during the COVID-19 pandemic. Although your initial thought may be to postpone your routine visit to the dentist, it is important to prioritize your dental care to ensure your oral and overall health is in pristine condition. If you've found yourself wondering why bi-yearly visits are so important and if it is even safe to go considering the current climate, then read on for the answer from your dentist in Attleboro.
3 Benefits of Routine Dental Visits
They can prevent dental emergencies – According to the National Institute of Dental and Craniofacial Research, 26% of adults between the ages of 20 and 64 have untreated tooth decay. Plus, a whopping 91% of Americans have had at least one cavity by their 21st birthday! While tooth decay and cavities are not necessarily dental emergencies, they can leave your teeth vulnerable to injuries like cracked, chipped, and otherwise damaged teeth unless they are treated.
They are an important part of your oral hygiene routine – While a thorough brushing and flossing routine is the crux of your daily oral care regimen, they are no match for the tools your dentist has at their office. In addition to completing a dental exam during your visit, your dentist will also conduct a professional cleaning, which can remove stubborn plaque and tartar.
They can lead to early detection of non-dental health issues – Did you know that 90% of health conditions have oral symptoms? From oral cancer and diabetes to osteoporosis and HIV, your dentist can detect early signs of non-dental health concerns that require treatment at your annual visit.
But Is It Safe to Go to the Dentist During a Pandemic?
In light of the novel Coronavirus, many patients have concerns regarding visiting their dentist. However, even pre-pandemic your dentist practiced proper infection control and took extensive actions to avoid cross-contamination. Plus, they have implemented additional protocols to ensure their practice remains a safe, sterile environment. Therefore, you can expect to see the below measures being reinforced at your visit during COVID-19:
Virtual waiting rooms.
No-contact temperature checks for patients and staff alike.
Hospital-grade hand sanitizing stations throughout the office.
Sequenced patient scheduling to allow for thorough cleanings between each appointment.
Additional personal protective equipment for staff, like face shields.
While taking precautions is essential for your safety during COVID-19, prioritizing your oral care is still important. To ensure that the integrity of your teeth and gums are in pristine condition, make sure to speak with your dentist about scheduling your bi-yearly checkup this summer!
About the Practice
Led by Dr. William Herr, Dr. Andrew Luccio, Dr. Trinh Vo, and Dr. Poya Jafari, the team at Capron Park Dental have built a reputation on their exemplary care, cutting-edge approach, and world-class service. In fact, they have received numerous accreditations and certifications for their excellence and have over 350 five-star reviews! If you would like to schedule your bi-yearly visit with their team, please visit their website or give them a call at 508-222-5950.