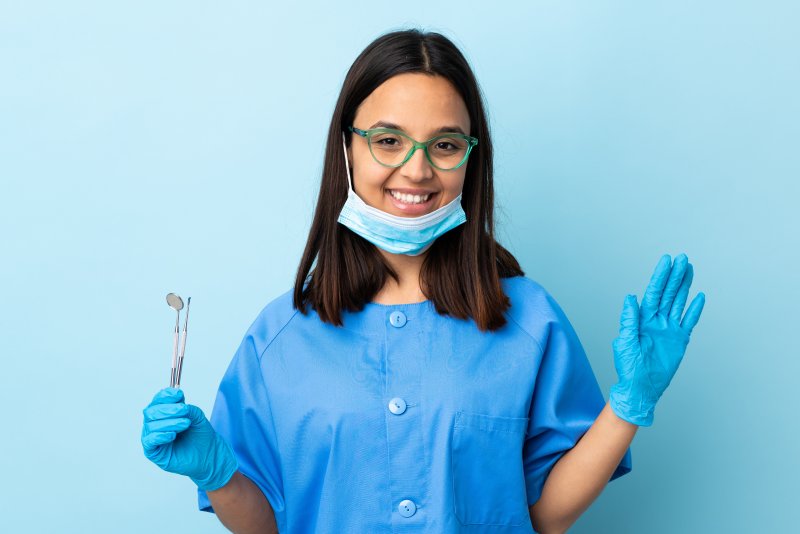 It's safe to say that transitioning out of quarantine and starting a "new normal" in life has been quite the adjustment. Hunting for toilet paper, wearing a mask 24/7, and working from home more often than not is a daily reminder of that. Although following all of the guidelines was a bit tricky at first, now keeping a 6-foot distance almost comes naturally. Until you get to your dental appointment.
For many patients, their upcoming visit to the dentist can be a bit anxiety-inducing since they don't know what to expect or how to follow the recommendations put forth by the Centers for Disease Control and Prevention. To help ease your concerns, your dentist in Attleboro is sharing three ways you can practice social distancing at your appointment.
Follow the New Waiting Room Protocol
The typical waiting room experience before this pandemic has been completely retrofitted to implement physical distancing, limit the number of people in the office at any given time, and reduce the spread of harmful germs. With that in mind, dentists across the U.S. are:
Offering virtual waiting cues that allow you to sit in your car until the treatment room is ready.
Placing seating 6-feet apart from one another.
Removing communal activities (i.e., magazines, toy chests, etc.).
Take Advantage of New Patient Scheduling
Pre-COVID-19, you likely scheduled a different visit for each procedure and member of your family. Between checkups, professional cleanings, dental emergencies, and cosmetic procedures, the number of trips to the dentist adds up real quick. To reduce foot traffic and help you follow the stay-at-home orders, a new method of patient scheduling has been introduced. Here are a few changes you can expect to see:
Sequenced patient scheduling to reduce the number of people in the office.
Longer appointment times to provide patients with all of the services they need in one trip.
Family-friendly scheduling that allows your entire family to be seen.
Limited non-patient guests allowed in the office.
Use Sanitation Throughout the Office
During your visit, it is inevitable that you and your dentist will break the 6-foot distance guideline. To make this interaction as safe as possible, significant sanitation practices are being put in place before, during, and after your visit. Some of these measures include:
Having you brush, floss, and use mouthwash before your appointment.
Practicing proper handwashing techniques.
Using the hand sanitizer that is placed throughout the office.
Disinfecting between each patient.
Conducting a deep cleaning each evening.
Social distancing has played an instrumental role in limiting the spread of the novel COVID-19 virus. At your next appointment, use these three best practices to ensure the safety of you and your loved ones.
About Capron Park Dental
At Capron Park Dental, providing superior dental care is more than just a goal; it is a passion that is lived out with each patient. With state-of-the-art technology and a genuine care for their patients, Drs. Herr, Luccio, Vo, and Jafari provide world-class service to the people of Attleboro. For additional information on what they are doing to ensure your safety at your upcoming visit, check out their website or give them a call at 508-222-5950.