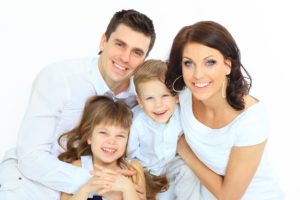 Besides your toothbrush and floss, your dentist is an invaluable asset to your oral health. While there are many excellent options in the area, not all will be the right fit for you. This can make it seem like a daunting task trying to sort through potential dental practices, but it doesn't need to feel like a chore. Here are 5 simple tips to help you choose the ideal dentist in Attleboro to ensure your smile lasts for a lifetime.
1. Qualifications & Experience
You deserve to benefit from the best dental care. As a result, you need a family dentist who is supported by extensive qualifications and experience, like our team at Capron Park Dental. Our office combines the knowledge and training of 4 reputable dentists. As a result, we're able to treat patients of all ages while offering complete services in-house.
2. In-House Services
With various age groups in your home, everyone has unique oral health requirements. Unfortunately, this often means running to various dental locations to ensure their needs are met. You can save time and keep everyone's care in-house with a family dentist. Our family-friendly location offers general dentistry and specialty services for the adults in your home. We also provide pediatric services for the young smiles in your family. We offer the complete care you need to create generations of healthy smiles.
3. Hours and Availability
Your life is busy, but that shouldn't prevent you or your loved ones from enjoying exceptional dental services. Choose a dentist with flexible office hours to accommodate your lifestyle. At Capron Park Dental, we know your time is valuable, which is why we provide early morning, evening, and even Saturday availabilities.
4. Reviews & Testimonials
You can learn a lot about a dental practice and the care you can expect to receive by taking the time to read online reviews and testimonials. Our team strives to ensure each patient is comfortable and satisfied, which has earned us several reviews that we proudly share right on our website for your convenience.
5. Affordability
Raising a family can be expensive. You shouldn't need to worry about a large dental bill, too. You need affordable services to accommodate your budget. Capron Park Dental offers the solutions you need to get a healthy smile without breaking the bank. We work with many leading insurance carriers and accept several payment options, like CareCredit.
Schedule an Appointment Today
If you're ready to enjoy the care of one compassionate dental team, we'll treat your family like our own. Contact our office today to schedule your first visit.
About Capron Park Dental
Capron Park Dental provides personalized services for patients of all ages. Our state-of-the-art office offers modern care for superior results. We treat patients of all ages to deliver comprehensive services under one roof. Whether you're new to the area or looking for a change, we will create generations of healthy smiles using the latest innovations in dentistry. Contact our office today to schedule your first visit.