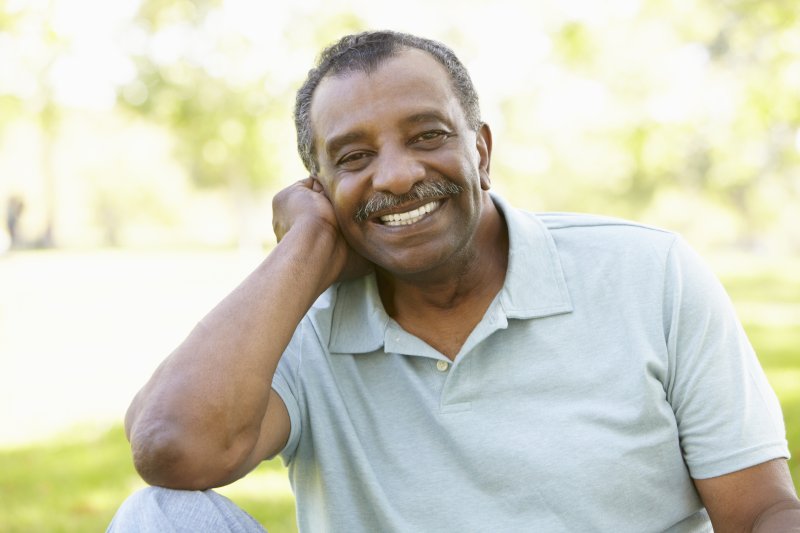 When is the last time you enjoyed a juicy steak or comfortably delighted in your favorite dessert? If you have teeth missing, then it's probably been a while. A set of dentures from your dentist provides a way to once again enjoy the foods you love and to receive a boost in your confidence. There are some typical queries that can arise about the process, though. So you can learn more about dentures, read on to get the answers to some frequently-asked questions.
What are dentures?
The base of a set of dentures consists of a pink resin base that mimics the appearance of your gums. Resting atop are a set of prosthetic teeth, which are made from high-grade porcelain. The latter is the material of choice because of its similarity in color, texture and translucency to your original teeth.
The dentures are held in place by dental adhesive and the suction created inside your mouth. To ensure their cleanliness and that your gums remain healthy, your dentist will instruct you to remove the dentures each night to clean and soak them in a special solution like Efferdent or Polident.
What are the benefits of dentures?
In addition to allowing you to eat more of the foods you love, getting a set of dentures is a great way to restore your self-esteem. After all, it's tough not being able to smile without fear of ridicule. It's also a way to prevent or slow down any jaw shifting, which amounts to a more attractive appearance.
How do I prepare for dentures?
To get a set of dentures, you may first need to undergo a tooth extraction. It's also not uncommon for you to need some restorative care to eradicate any acute bacteria growth.
After the dentures are initially placed, you can expect there to be some slight discomfort, as your mouth adjusts to them. During this transitional phase, eating soft foods will help greatly with decreasing any pain.
Is there another option for tooth replacement?
While dentures are highly effective at replacing missing teeth and restoring functionality, they aren't your only option. If you have a sufficient amount of jawbone remaining, you may qualify for implant-retained prosthetics.
The foundation of this procedure is the surgical insertion of dental implants, which are cylinder-shaped titanium posts that are attached to the underlying bone. After you've healed from the initial surgery, abutments will be added that allow for a set of dentures to be permanently snapped into place by your dentist.
To determine whether traditional or implant-retained dentures are best for you, simply reach out to your local dentist to schedule a visit. In addition to receiving a thorough examination, you can ask any other questions you may have about both procedures so you can make the best decision for the future of your dental health.
About the Author
Dr. William Herr is a graduate of the University of Maryland's School of Dentistry. While earning his dental degree, he was able to participate in a year-long implant prosthodontics and oral surgery clerkship, which provided valuable initial hands-on experience. Dr. Herr replaces missing teeth with traditional or implant-retained dentures at Capron Park Dental, and he can be reached for more information through his website.