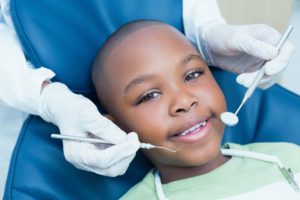 You're a parent who has heard that your child should be attending regular checkups and cleanings with their dentist by the time they're three years old. Your kid is almost that old, and you're panicking because you don't know which dentist to take them to see. Should you take them to see a pediatric dentist, or will a dentist for all ages do? As you will soon find out, that depends on a few factors. Read on as a children's dentist in Attleboro explains.
Reviews
Most dentists are more than happy to post reviews from their patients on their website. If possible, skim through reviews until you find one that mentions children. If a parent feels that their child had a positive experience with a dentist, usually they will not hesitate to leave a positive review for that dentist.
Services Offered
Does the dentist you're searching for offer children's services? These include things like preventive fluoride treatments and dental sealants to give your kid an extra boost of protection in the fight against cavities. More importantly, are the services offered in a manner that is friendly to kids? Do the dentists enjoy working with little smiles?
Office Hours
You don't want your little one to have to sacrifice their education by missing school for a dental appointment. This is why, to find the best dentist for your kid's schedule, you should look for one who has early, late, or weekend hours available. That way your son or daughter doesn't have to miss school to make sure their pearly whites are in great shape.
Staff and Environment
A dentist's office involves more than just the doctor. You also have to interact with the front desk staff and dental assistants and hygienists. Normally, you can read a little about them on the dentist's website, but it's much easier to get a gauge on them by calling the office and speaking to them in person. If that's not enough, you can always visit them in person. Does the office environment seem kid-friendly? Again, do they seem to enjoy working with young smiles?
The bottom line is you don't specifically need a pediatric dentist per se to treat your son or daughter. What matters more is that they will treat your kid with the respect, kindness, and gentleness they deserve. And a dentist for all ages can easily achieve that.
About the Author
At Capron Park Dental in Attleboro, MA, Dr. William Herr has a passion for treating smiles of all ages. He earned his Doctor of Dental Surgery degree from the University of Maryland's School of Dentistry. He is a member of the Academy of General Dentistry as well as the Massachusetts Dental Society's Leadership Institute. To book your child's appointment with Dr. Herr, you can contact his office by calling (508) 222-5950.