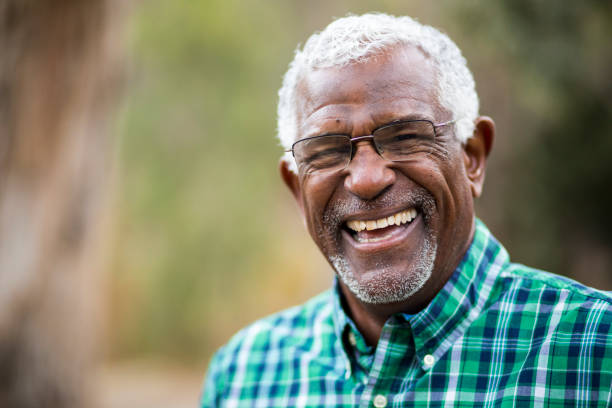 Do you have dentures to replace missing teeth? Caring for dentures is a lot different from with your normal smile and can take some getting used to. While your natural teeth can generally remain healthy with a good oral hygiene routine, caring for dentures takes some extra steps. So you can keep your restorations looking and functioning their best, read on for tips on how to care for them.
Tip #1: Brush Your Dentures
Just like with your natural teeth, dentures need to be brushed twice per day. This is because plaque, bacteria, and food particles buildup throughout the day and need to be removed. Even for those with full dentures and no remaining natural teeth, this is key to avoiding a range of oral health issues.
Tip #2: Soak Your Dentures Overnight
Wearing your dentures all day long may result in your gums being a bit sore. Letting your restorations soak overnight in a denture cleaning solution or a glass of fresh water lets your mouth take a break. This also kills any leftover bacteria that you may have missed while brushing. This will also help your restorations maintain their shape. Be sure to rinse them off with cool water before putting them back on. This will keep you from accidentally introducing cleaning solution into your mouth, which may irritate the sensitive tissues.
Tip #3: Handle Your Dentures with Care
Full dentures last five to 10 years on average, and partials last up to 15 years. To ensure that your restorations stand the test of time, take good care of them to prevent damage. Do this by cleaning them over a sink full of water or a soft, folded towel so that they won't break if you drop them on accident. Additionally, use a special carrying case or a towel to transport them. Having your restorations replaced is expensive and time-consuming, so take extra care to prevent this.
Tip #4: Schedule Regular Dental Checkups
If you have full dentures, you may think that you no longer need to visit your dentist. This couldn't be further from the truth! Your dentist cares about more than just your teeth. During your biannual dental visits, they will do a thorough exam of the oral cavity to see if any problems have developed. If your dentist identifies any issues, they will work with you to come up with a treatment plan.
As you can see, caring for dentures isn't as difficult as it seems. By keeping these tips in mind, you can keep your restorations looking lovely for years to come!
About the Practice
At Capron Park Dental, their compassionate, accommodating team of oral health professionals offers patients the treatment they need to maintain gorgeous grins from the comfort of their inviting office. If you're missing teeth, they offer both full and partial dentures to give you back your smile and your confidence. Ready to set up an appointment or want more information on dentures? If so, call Capron Park Dental's Attleboro office at (508) 222-5950 or visit their website.