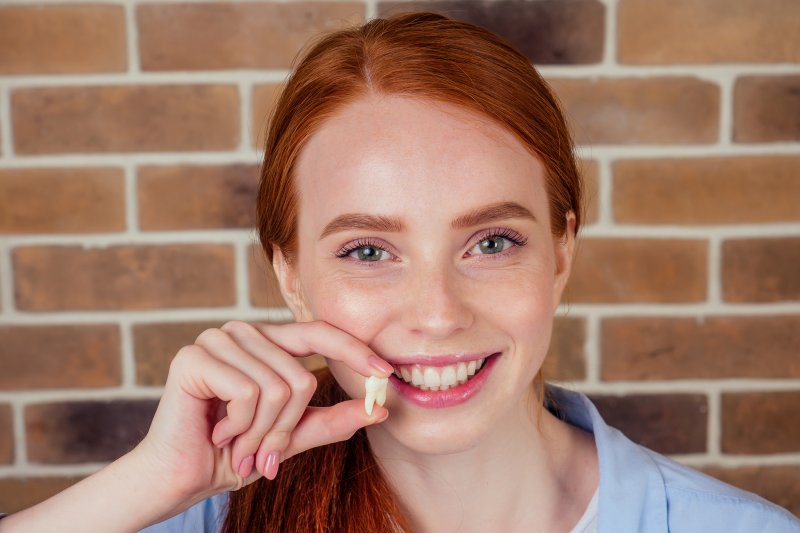 As your next dentist's appointment approaches, you find yourself expressing a fear of tooth extractions. Realizing you must undergo this common procedure to rid your oral cavity of severe decay, you begin to wonder if it's entirely necessary and if it will hurt. While it's common to feel apprehensive and nervous about such a procedure, you'll be pleased to know that your dentist will go above and beyond to ensure your safety and comfort. Of course, there are also a few things you can do to minimize your anxiety. In this article, we'll go over 4 helpful tips designed to prepare you for your upcoming tooth removal.
Learn More About Tooth Extractions
If you're like most people, you have a fear of the unknown. Oftentimes, we let our imaginations run too wild, causing us to imagine worst-case scenarios and think up situations that might actually be impossible and could never happen. By taking the reins on your mental health and reading factual information about tooth extractions, you can minimize your anxiety and begin to better understand just how common, successful, and painless these procedures are.
Focus on Your Breathing
When arriving for your procedure, make sure to focus on your breathing. When you become anxious, you will likely try to hold your breath, which can make your stress much worse. Instead, slow your heart rate by breathing in to the count of four and holding it for an equal amount of time. You'll then exhale slowly and repeat the process. This will help to calm your nerves and relax your body.
Realize a Tooth Extraction is the Right Way to Go
Most dentists will never recommend the removal of a tooth if it's not absolutely necessary. It is the goal of many professionals to help you keep your natural teeth as long as possible. However, if severe decay or facial trauma is putting the rest of your oral health in jeopardy, it's time to say goodbye to the problematic tooth and focus on restoring it with one of the many viable solutions. By keeping this bit of information in mind, you'll feel much more confident in your decision to move forward with the procedure and look forward to regaining a full, complete smile again.
Enjoy Some Music
If your dentist provides headphones, you may be able to listen to some music while you are undergoing your procedure. But even if you need to bring in your own tunes, making sure your mind is focused elsewhere is one of the best ways to relax during this type of procedure. Maybe you have a playlist on your phone you want to listen to. Mention this to your dentist during your consultation, as they will most likely be completely fine with you listening to your music throughout the appointment.
Remembering these 4 tips will ensure that your upcoming tooth extraction is anything but scary. With the help of your dentist and dental team, you can expect to walk away with better oral health that will lead to a complete and fully restored smile.
About the Practice
At Capron Park Dental, we understand that tooth extractions can be a scary and worrisome procedure for some patients. The thought of removing a tooth and the potential pain that might cause can keep some individuals from moving forward with this necessary treatment. However, our team is here to provide exceptional service and care, ensuring that anyone requiring tooth removal remains safe and comfortable throughout their visit. If you are nervous about your tooth extraction, call our office at (508) 222-5950 or visit our website.